Europcar
Europcar Car Hire at Algeciras Railway Station
Algeciras is a port city on the Bay of Gibraltar so, as well as those arriving by train, some visitors may arrive through the port. Car hire is an ideal method for onward travel or for exploring the local area around Algeciras. The Europcar office is based at the train station so it is easy to find even if you are unfamiliar with the city.
Europcar are one of the premium car hire providers. They are a popular choice with business travellers as they offer an efficient and professional service. Their vehicles tend to be newer therefore more reliable and there is also a very wide range to choose from ensuring you can find the car you need. With a premium level car hire company, queues at the desk are often shorter meaning you can collect you car and be off on your way sooner.
Europcar offer a wide range of extras to go with their car hires if you need them including child seats and satnavs. Europcar give customers a choice of packages in Algeciras. The premium package removes the excess that comes with the standard package. This also adds cover for additional areas such as the wheels and glass elements. You can also opt to use a debit card to book with them if you do not have a credit card.
Branch Information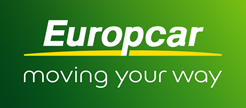 Address
Algeciras Renfe
Avd.gesto Por La Paz/estacion Renfe
Gps: 36.126168, -5.448701
Algeciras
11207
Opening Times
Mon
09:00
until
Mon
13:00
Mon
17:00
until
Mon
19:00
Tue
09:00
until
Tue
13:00
Tue
17:00
until
Tue
19:00
Wed
09:00
until
Wed
13:00
Wed
17:00
until
Wed
19:00
Thu
09:00
until
Thu
13:00
Thu
17:00
until
Thu
19:00
Fri
09:00
until
Fri
13:00
Fri
17:00
until
Fri
19:00
Sat
09:00
until
Sat
13:00



Out of hours may be possible for an additional charge, please run a quote to check availability.
Transfer Details
Please proceed directly to the office's address to obtain your car agreement and the rental car's key