Europcar
Europcar car hire at Carriel Sur airport
The area around Concepcion in Chile is beautiful. Concepcion is a port city well known for its music scene and a lively culture. The region suffered badly at the hands of an earthquake along with many aftershocks in 2010 but it has been rebuilt fairly quickly. It is also a university city with some stunning parks and numerous restaurants serving up delicious local cuisine. Drive out to Lanalhue Lake where you can enjoy water sports and gorgeous views across the water. Take a trip to Frutillar and discover an intriguing fusion of Chilean and German traditions. Enjoy apple strudel looking out at the volcanoes!
Europcar are the preferred choice in Chile for those expecting first class service with their car hire as well as a high quality vehicle. You can pick up and drop off your Europcar rental vehicle at Carriel Sur airport and enjoy a smooth car hire process.
When you book a car hire with Europcar you can opt for any of the packages, the standard, medium or premium package. Each one offers a different level of excess liability, and a different level of cover for your tyres and glass. If you want to add on child seats, a GPS or an additional driver then this can be selected and the cost included in your quote.
Branch Information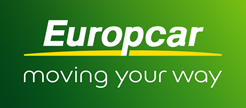 Address
CONCEPCION CARRIEL SUR AIRPORT
AEROPUERTO CARRIEL SUR
CONCEPCION
Opening Times
Mon
08:30
until
Mon
18:30
Tue
08:30
until
Tue
18:30
Wed
08:30
until
Wed
18:30
Thu
08:30
until
Thu
18:30
Fri
08:30
until
Fri
18:30
Sun
08:30
until
Sun
18:30



Out of hours may be possible for an additional charge, please run a quote to check availability.