EasyCar
Cartago was once the capital of the beautiful nation of Costa Rica and it is a superb place to stay if you want to discover all that this delightful country has to offer. A hire car will enable you to get out and about to visit the many beaches and explore the countryside where you can get up close with many of Costa Rica's animals. Take a whale watching tour, visit the sloth sanctuary or find out where the turtles are nesting. If you love animals, Costa Rica is the place to go.
Easycar have their office located in central Cartago which is ideal particularly for those staying in the local area. You can find them near the Southwest corner of Central Park. They share an office with Adobe car rentals as they are part of the same group.
As the budget arm of Adobe car rentals, Easycar can still offer the same range of vehicles although they tend to be that little bit older. As they share offices with Adobe, customers benefit with many pick up and drop off locations throughout Costa Rica. Customer service levels are high from this locally owned car hire company.
Branch Information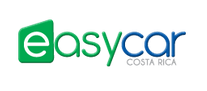 Address
Cartago
Adobe Rent a Car-Cartago
2nd Ave. btwn 12th St. & 14th St.
Barrio El Molino
Cartago
Distrito Occidental
Costa Rica
30102
Opening Times
Mon
08:00
until
Mon
17:00
Tue
08:00
until
Tue
17:00
Wed
08:00
until
Wed
17:00
Thu
08:00
until
Thu
17:00
Fri
08:00
until
Fri
17:00
Sat
08:00
until
Sat
17:00
Sun
08:00
until
Sun
17:00



Out of hours may be possible for an additional charge, please run a quote to check availability.
Details
EasyCar Costa Rica is the budget partner of Adobe Rent a Car - a large car hire company in Costa Rica with an expansive fleet. EasyCar's fleet is slightly older than the cars offered by Adobe Rent a Car, though customers still have access to the many offices they have around Costa Rica. If you are happy with a older car for a great price, EasyCar could be the choice for you!
Transfer Details
This office in Cartago downtown can be found 550 metres west of the Southwest corner of Central Park, there is no shuttle bus that operates for this office. The car hire counter is, however, conveniently located in the centre of Cartago making it an easy location to reach.