Europcar
Europcar car hire at Chacalluta Airport
Chaculluta airport is near the city of Arica. It is well worth spending some time in this pretty city. Some of its wonderful historical buildings were designed by Alexander Gustave Eiffel, the same man responsible for the famous Paris landmark. This is a port city and as well as a scenic waterfront there is also a fascinating history of one of the most significant battles of the Pacific War. This is also a landscape of volcanoes and lakes so with your hire car you will not be short of stunning sights to see. Try Chungara Lake, Lluta River or the Azapa Valley.
Europcar are a premium level car hire company offering a high quality service to their customers. The vehicles they provide are newer and there is a wide range of cars to choose from including SUVs, family cars and mini-sized. With great customer service, you can expect shorter queues at the desk. Europcar are a popular choice with business travellers.
At Chacalluta airport you will find the vehicles parked at the airport. Once you have been to the desk to collect your keys, you can make your way to your car. Make sure you check the vehicle over, both inside and out, for damage. Take photograph evidence if necessary. To return the car, follow the signs for car hire returns and park in a spot designated to your car hire company. When you book with Europcar you can choose between a few different packages offering varying levels of excess liability. You can also add extras such as child seats or a GPS.
Branch Information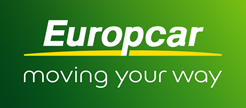 Address
ARICA CHACALLUTA APT
CHACALLUTA AIRPORT
ARICA
Opening Times
Mon
08:30
until
Mon
18:00
Tue
08:30
until
Tue
18:00
Wed
08:30
until
Wed
18:00
Thu
08:30
until
Thu
18:00
Fri
08:30
until
Fri
18:00
Sat
08:30
until
Sat
18:00
Sun
08:30
until
Sun
18:00



Out of hours may be possible for an additional charge, please run a quote to check availability.