Keddy
Keddy Car Hire at Chacalluta Airport
This airport is situated near to the city of Arica. This port city has some amazing beaches which are popular with the surfing community and it also has some superb architecture which was constructed by Gustave Eiffel, the same man who built the Paris tower. There are plenty of fascinating places of interest which can be reached with your hire car from Chacalluta airport including Lauca National Park which is home to Lake Chungara and also where you can find the oldest mummies in the world. The Lluta river region and the Azapa valley are also huge attractions because of the scenic landscape, the wildlife and some captivating towns.
Keddy are the lower priced arm of Europcar. They offer cars which are suited to those travelling for leisure who may not be so worried about having the newest car. As part of the same group as Europcar you know you will be getting a reliable service and customers can benefit from using the Europcar desks which are often at convenient locations within the airports. Desks tend to be well-staffed so that waiting times are kept lower.
At Chacalluta airport the Keddy vehicles are parked at the airport. When you arrive make your way to the Keddy/Europcar desk to go through your paperwork and they will direct you to your vehicle. Choose from a selection of packages with Keddy and add your extras when you run your quote so that you have a clear idea what you will be paying at the desk.
Branch Information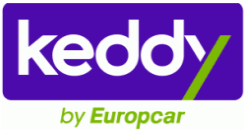 Address
Arica Chacalluta Airport
Chacalluta Airport
Arica
Opening Times
Mon
08:30
until
Mon
18:00
Tue
08:30
until
Tue
18:00
Wed
08:30
until
Wed
18:00
Thu
08:30
until
Thu
18:00
Fri
08:30
until
Fri
18:00
Sat
08:30
until
Sat
18:00
Sun
08:30
until
Sun
18:00



Out of hours may be possible for an additional charge, please run a quote to check availability.