Europcar
Europcar Car Hire at Diego Aracena Airport
The city of Iquique just to the north of the airport is a popular holiday destination with its beautiful beaches on the Pacific coast. As well as enjoying the coast, there are also historical sites such as relics of the Mayan culture and the historic district within the city of Iquique itself. There are plenty of watersports to participate in but uniquely this is also a great place to try out sand boarding as this region includes the Atacama desert, the driest place in the world.
If you choose Europcar, you are opting for one of the premium car hire companies. They prefer to offer their customers newer vehicles and this is one of the reasons why they are a favourite with business travellers. Concentrating on offering a sleek service with great customer assistance, they provide a worry-free option. Please follow the instructions given to you by Europcar when you book.
If you book with Europcar via Clarify Car Hire, you will have the choice of three different packages, the standard, medium or premium. These have varying levels of excess liability and the medium and premium packages provide some level of cover for the tyres and glass. If you need extras like child seats then these can be added to your quote so you know how much they will cost you on arrival.
Branch Information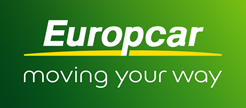 Address
Iquique Diego Aracena Airport - not found on file
DIEGO ARACENA AIRPORT
IQUIQUE
Opening Times
Mon
09:30
until
Mon
16:00
Tue
09:30
until
Tue
16:00
Wed
09:30
until
Wed
16:00
Thu
09:30
until
Thu
16:00
Fri
09:30
until
Fri
16:00



Out of hours may be possible for an additional charge, please run a quote to check availability.