Easirent
Easirent Car Hire at Dublin Airport
Dublin is an exciting city with a lively social scene from pubs and clubs to music, festivals and concerts. As the Irish capital it has had an interesting history much of which can be seen at the many museums spread throughout the city, The EPIC Irish Emigration museum, for example, explains the history of the Irish who left the shores of their homeland. Hiring a car from Dublin airport means you have the opportunity to take in all the magnificent countryside that this part of Ireland has to offer. You can also explore further afield or even take a road trip around the country.
Easirent are a company offering car rentals at very competitive prices. The reason for this is they offer a basic services without some of the extras that you may find come with some of the more premium companies. If you are after car hire at a great low rate and are not looking for any bells and whistles then Easirent may be your preferred choice.
Easirent offer a shuttle service at Dublin airport to their offices off airport. You will need to call on your arrival so make sure you have the paperwork to hand when you land. They offer various different packages through Clarify Car Hire including one for debit card users and another which removes the excess liability. Easirent also have a tyres, wheels and glass protection product. Add in child seats and a satnav if required.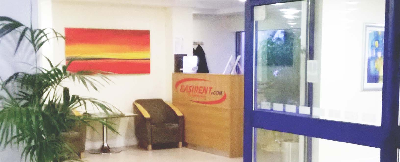 Branch Information

Address
Dublin Airport
Collinstown Business Park, Swords Rd, Cloghran
Opening Times
Mon
05:00
until
Tue
00:30
Tue
05:00
until
Wed
00:30
Wed
05:00
until
Thu
00:30
Thu
05:00
until
Fri
00:30
Fri
05:00
until
Sat
00:30
Sat
05:00
until
Sun
00:30
Sun
05:00
until
Mon
00:30



Out of hours may be possible for an additional charge, please run a quote to check availability.
Transfer Details
Easirent operate a free shuttle from Dublin Airport from Zone 18 Terminal 1 - Please call the Dublin Branch on arrival ( 00353 1 695 0324 ) to arrange a Shuttle to the office.