Keddy
Keddy car hire at Harare airport
Harare is the biggest airport in Zimbabwe which is not surprising for a capital city. Harare makes it a great starting point for trips to some of the great sights in Zimbabwe such as Victoria Falls or the National parks but, if you have the time, Harare itself is also worth a visit. It is a city with a mix of old architecture as well as some incredible modern buildings. There are also many parks within the city including the National Botanic Gardens and the Mukuvisi Woodlands which stretch for 277 hectares. Stroll through some of the traditional markets to pick up some great bargains.
Keddy are part of the Europcar group and their desk is conveniently located within the terminal in Harare. The drop off area is also at the airport - if you expereince any difficulty with access then please call Keddy at the airport who can assist you. Keddy provide cars for the leisure market. Cars are in good condition from a wide range and tend to be slightly cheaper than those from Europcar.
Tailor you car hire from Keddy at Harare airport to suit your needs. You can add in child car seats, a satnav and even an additional driver when you book using Clarfiy Car Hire and we will add in any extra fees so you are clear on what you will be paying at the desk.
Branch Information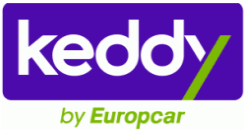 Address
Harare Airport
Airport Terminal
Arrival Hall
Harare
Opening Times
Mon
07:00
until
Mon
22:00
Tue
07:00
until
Tue
22:00
Wed
07:00
until
Wed
22:00
Thu
07:00
until
Thu
22:00
Fri
07:00
until
Fri
22:00
Sat
07:00
until
Sat
22:00
Sun
07:00
until
Sun
22:00



Out of hours may be possible for an additional charge, please run a quote to check availability.