Europcar
Europcar Car Hire at Maastricht Aachen Airport
Maastricht is a small city set within the province of Limburg in the south of the Netherlands. It is very near to the borders with both Belgium and Germany so is in a great position to explore all of those countries. You will always need permission from your hire car company to cross any border and there may be a fee to pay. Maastricht is small enough to explore on foot but having a car means you get explore the surrounding area and other nearby cities. Nearby Valkenburg has a wonderful castle and Dreilandenpunt, where the three countries meet, has a viewing point, a maze and a theme park. Brussels, Aachen and Cologne are all accessible from Maastricht.
Europcar offer a premium car hire service. They have an extensive range of vehicles which are of a high quality offering reassurance that you are unlikely to have problems with your vehicle. Customer service standards are also at a high level so queues are shorter - a big plus if you are travelling for business and need to get going swiftly. Europcar offices are normally located in very convenient locations at the airports.
The standard car hire package with Europcar through Clarify comes with the main insurances of Collision Damage Waiver, Theft protection and Third Party. Excesses do apply with this package, however, there are extra products available through Europcar which can reduce or remove these excesses. You can also opt to take out their Personal Accident Cover. Child seats can be requested as can GPS units.
Branch Information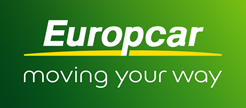 Address
Maastricht - Aachen Airport
MAASTRICHT AACHEN AIRPORT
VLIEGVELDWEG 120
MAASTRICHT
6199 AD
Opening Times
Out of hours may be possible for an additional charge, please run a quote to check availability.