OK Mobility
Madrid Airport Car Hire with O.K. Rent a Car
Most people will know that Madrid is Spain's capital. It is a city rich in culture with many art galleries housing works by some of the world's finest artists including the Museo Thyssen-Bornemisza. The Plaza Major is a central gathering place lined with shops, restaurants and cafes. Soak up the sun while enjoying some tapas or simply sit and enjoy the stunning architecture such as that on the Museo del Prado. Madrid is quite a green city with abundant parks where you can stroll and almost forget you are in one of the major capital cities in Europe.
OK Rent a Car ensure that 90% of their fleet of cars are less than six months old which means their customers can be sure they are getting a reliable car that is in very good condition when they drive away. OK Rent a Car strive to make sure customers get the type of vehicle they ordered and when there is a problem with this they will look then to provide a car of superior class instead.
The OK Rent a Car office is located off airport which means that rental prices tend to be lower than those at the airport. It is a ten minute shuttle bus drive away and instructions for where to get the bus should be included in the paperwork sent to you by OK Rent a Car. When you return your car, hand the keys back to one of the agents and make sure you are given all the correct documents and your car has been checked over.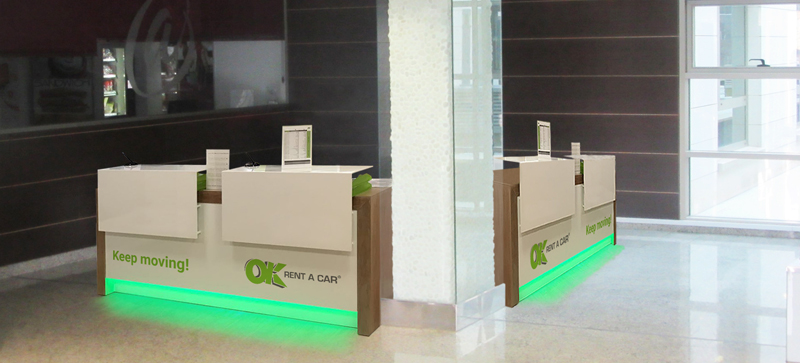 Branch Information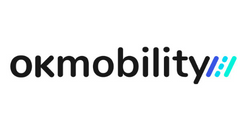 Address
Madrid Airport
Avenida de Aragón 394
Madrid
28022
Opening Times
Mon
07:00
until
Mon
23:59
Tue
07:00
until
Tue
23:59
Wed
07:00
until
Wed
23:59
Thu
07:00
until
Thu
23:59
Fri
07:00
until
Fri
23:59
Sat
07:00
until
Sat
23:59
Sun
07:00
until
Sun
23:59



Out of hours may be possible for an additional charge, please run a quote to check availability.
Details
OK Mobility offer an outstanding range of vehicles, all of which are nearly new. Given this do consider taking excess protection as even the smallest scratch stands out on a new car. Their Madrid office is located at the Crown Plaza (Madrid Airport) about a 10 minute drive from the terminals.
Transfer Details
Directions to the Shuttle Bus
Terminal 1:
Once you collect your luggage follow signs for 'Left Luggage' (the pickup point in next to the left luggage office). Once outside the terminal, head right and cross the zebra crossing in front of the EMT bus stops. As you cross again look for the "Left Luggage" signs. Then look for the bus stop labelled in yellow as "Bus Hotel" and located in front of the "Left luggage" office. You will then see the OK Mobility Shuttle Bus waiting for you.
Terminal 2:
Having collected your luggage follow this signs labelled "Bus connecting". You will see these signs inside the terminal your left hand side. Look for the exit signage to the express parking lot and leave the terminal through the indicated exit. Once outside the terminal, cross the zebra crossing and follow the right hand side indications "Bus stop EMT - Hotels - Agencies". A black minibus labelled with the green OK Mobility logo will be waiting for you.
Terminal 3:
Leaving the luggage belt you will see an exit with signs for the bus and shuttle. Use this exit to get to leave the terminal. Cross the zebra crossing (on the right-hand side of the exit door coming from the luggage belts). As you do so you will see a sign "Bus Hotel" pointing to the left. A black minibus labelled with the green OK Mobility logo will be waiting for you.