Europcar
Europcar car hire at Mexico International Airport
The enthralling culture of Mexico City is enough to tempt anybody to enjoy this incredible city but Mexico City also presents many opportunities for day trips. Your hire car from Mexico City airport enables you to go where and when you want. Visit Taxco, the silver city, to see silversmiths at work and to buy souvenirs, of course! Puebla is such a pretty town with its multicoloured houses and tiled streets. Teotihuacan was home to the Aztecs in the 13th century and now you can walk through this 'City of the Gods' and even climb on to the pyramids.
Europcar are a premium car hire provider. As with any car hire it is a good idea to take photos or even better a video of the car to show any damage when you collect it. And don't forget the interior! Europcar's vehicles do tend to be newer so you are less likely to have problems with the mechanics. Europcar are an international brand so you will have the assistance of a global customer service team should you need them. At Mexico City airport, you will need to take a very short shuttle bus journey to collect your vehicle.
When choosing a Europcar vehicle you have the choice between 3 different packages. You can upgrade from the standard package with the full excess liability to the medium excess reduction or the premium protection package. The security deposit remains in place for all three options. The upgrade include windscreen, lights and tyre cover as well as a low level of personal accident cover. You can also add extras such as child seats or extended roadside assistance to your Europcar hire.
Branch Information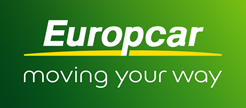 Address
Mexico International Airport
Benito Juarez International Apt
International Arrival Hall
Mexico City
Opening Times
Mon
00:01
until
Mon
23:59
Tue
00:01
until
Tue
23:59
Wed
00:01
until
Wed
23:59
Thu
00:01
until
Thu
23:59
Fri
00:01
until
Fri
23:59
Sat
00:01
until
Sat
23:59
Sun
00:01
until
Sun
23:59



Out of hours may be possible for an additional charge, please run a quote to check availability.