Europcar
Europcar Car Hire at Rotterdam Airport
Rotterdam is a port city near to The Hague, the seat of the Dutch government. In the Hague you will find many interesting museums as well as art galleries housing some of the world's most famous paintings. Dordrecht is close by. It is the oldest city in the Netherlands having been granted city status in 1220. If you are keen to see the famous Dutch windmills then Kinderdijk is just 15km from Rotterdam. Scheveningen is a coastal town which resembles Brighton with its seafront and pier. A great place for a bite to eat overlooking the ocean. For cheese lovers Gouda is a must. There is a museum to this famous Dutch export as well as plenty of opportunities to buy some to take home.
If you want a car hire which can provide a great quality vehicle as well as the reassurance of a big brand name then Europcar could be what you are looking for. This premium brand focus on fantastic customer service and efficiency hence why they are a particular favourite with business travellers. Shorter queues can be expected compared with budget brands particularly at peak periods. Europcar have their offices in very convenient locations.
The standard car hire package from Europcar can be topped up with additional products if you so wish. These are available at the time of booking and can also be added at a later time if necessary. There are excesses with the standard package but you can purchase excess waivers for the theft excess as well as for the damage excess. You can also opt for their Personal Accident Insurance if this is not covered by your travel insurance. Child seats and navigational systems on request can be useful for your hire in Rotterdam.
Branch Information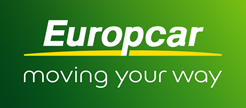 Address
ROTTERDAM AIRPORT
ROTTERDAM ZESTIENHOVEN AIRPORT
AIRPORTPLEIN 60 ARRIVAL HALL
ROTTERDAM
3045 AP
Opening Times
Mon
08:00
until
Mon
18:00
Tue
08:00
until
Tue
18:00
Wed
08:00
until
Wed
18:00
Thu
08:00
until
Thu
18:00
Fri
08:00
until
Fri
18:00
Sat
08:00
until
Sat
13:00
Sun
09:00
until
Sun
12:00



Out of hours may be possible for an additional charge, please run a quote to check availability.