Locauto
Locauto Car Hire at Trieste Airport
Trieste is a port city on the Adriatic in the Northeast of Italy. Its proximity to the Slovenian border makes it an ideal base for exploring both countries. Trieste is a medieval city so has a fantastic history much of which can be explored at museums within the city itself. If you wander down to Trieste harbour you can catch a glimpse of the industry responsible for much of Trieste's past economy. Nowadays the harbour is filled with just as many yachts as fishing boats. The Canale Grande has existed since the 1700s and was constructed so that boats could be unloaded right in the heart of the city.
Locauto are a sizeable Italian car hire company and their experience in their home country may be a good reason for some to choose them for their car rental. With offices all over Italy they can provide a network of support for those opting to hire with them and they also have a decent size fleet too. Locauto are a mid range supplier who look after not just holidaymakers but also business customers too. The Locauto desk at Trieste airport is right in front of you as you come through the arrivals gate. Their vehicles are also parked at the airport making this an easy and accessible option for car hire in Trieste.
Locauto can offer their customers an excess waiver product, Car Body Protection. Please read details about the product before purchasing to ensure it is suitable for your needs. If you are travelling with younger members in your party you may want to request child car seats. GPS and Wifi units are subject to availability so book well in advance for your trip.
Branch Information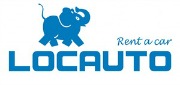 Address
Trieste Airport
Airport Friuli Venezia Giulia
Via Aquileia 46
Ronchi Dei Legionari
Gorizia
Italy
34077
Opening Times
Mon
07:00
until
Mon
23:00
Tue
07:00
until
Tue
23:00
Wed
07:00
until
Wed
23:00
Thu
07:00
until
Thu
23:00
Fri
07:00
until
Fri
23:00
Sat
08:00
until
Sat
23:00
Sun
08:00
until
Sun
23:00



Out of hours may be possible for an additional charge, please run a quote to check availability.
Details
Locauto is an Italian company, with a lot of experience in the car hire sector. They offer rentals across Italy for both short and long term. With a sizeable fleet of vehicles and many locations country-wide they make an ideal choice for holidaymakers and business people alike.
Transfer Details
Leaving the Arrivals gate, you will find the Locauto office just in front of you. Locauto's car park is next of their office.