Keddy
Keddy Car Hire at Victoria Falls Airport
Victoria is a fantastic area for anyone who loves their wildlife. The national parks and lakes offer a huge display of all kinds of creatures - if you are lucky you will even get to see the elephants! Victoria Falls themselves are one of the 7 natural wonders of the world are therefore not to be missed. The sight of the thundering water pouring over the edge is a sight you will not forget. There are also plenty of adventurous sports you can take part in such as zipling and bungee jumoing.
Keddy are part of the Europcar group so they have the backing of a very experienced brand. However they are aimed more at the leisure travellers so the cars may not be as new. If you want a lower price for your car hire then they may be your preferred choice. Your paperwork from Keddy will give you clear instructions as to what to do to pick up your car and also how to return it.
Add on child car seats to your package if you are travelling with young children and a GPS system may be beneficial if you are travelling around once you get to Zimbabwe. Keddy will also allow you to include an additional driver and any fees related to this or the extras will be included in your price when you book through Clarify.
Branch Information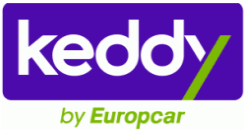 Address
Victoria Falls Airport
Airport Terminal
Victoria Falls
Opening Times
Mon
08:00
until
Mon
16:30
Tue
08:00
until
Tue
16:30
Wed
08:00
until
Wed
16:30
Thu
08:00
until
Thu
16:30
Fri
08:00
until
Fri
16:30
Sat
08:00
until
Sat
18:00
Sun
08:00
until
Sun
18:00



Out of hours may be possible for an additional charge, please run a quote to check availability.