Hitch
Hitch Car Hire at Auckland Airport
Auckland Airport is a popular airport for arrivals to New Zealand. The majority of people will be heading off to explore this fabulous country and a hire car is the ideal way to get around. Before you head off, spend a couple of days in Auckland, the country's biggest city, is beautiful. Being situated on two harbours, there are some spectacular views particularly if you go up the Sky Tower. There are some great beaches too. Try the west coast of Auckland for the rugged coast and black sands, or the east coast is more gentle with wonderful harbours.
Hitch are a well-established car rental firm with offices all over New Zealand. They can appeal to those wanting to keep the cost of their travel down as, as well as their normal range of cars, they also offer budget vehicles which are all offered at a lower price. Their customer service and friendly and welcoming which makes them a great company to deal with. There is a shuttle service from Auckland airport to their offices to collect your vehicle.
Choose between the Hitch standard package with the full level of excess, the Excess Reduction option which comes with a lower level, or the Excess waiver package which removes the excess completely. All the packages come with the main insurances of CDW, theft protection and third party cover. They are also hired on a fair fuel basis. Customers can opt to include child seats or GPS units with their rental.
Branch Information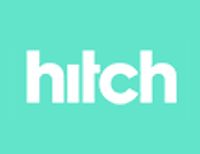 Address
Auckland Airport
9 Manu Tapu Drive
Auckland Airport
Manukau
2022
Opening Times
Mon
08:00
until
Mon
20:00
Tue
08:00
until
Tue
20:00
Wed
08:00
until
Wed
20:00
Thu
08:00
until
Thu
20:00
Fri
08:00
until
Fri
20:00
Sat
08:00
until
Sat
20:00
Sun
08:00
until
Sun
20:00



Out of hours may be possible for an additional charge, please run a quote to check availability.
Details
Hitch Car Rentals operate across New Zealand. They have a wide range of vehicles, including hybrids and SUV's. Another great feature is their range of budget vehicles, which are older models of cars at a smaller price than the rest of their fleet. If you are looking for friendly service for a reasonable price, Hitch could be the company for you!
Transfer Details
A free shuttle bus is provided for pick up and drop off within working hours. On arrival at either Auckland International Airport or Domestic Airport, please make your way to the free phone board and dial 38 for your free shuttle pick up. The International Airport has the phones located at the I-site information centre.
For the Domestic Airport, please go to the Free phones next to the baggage collection at the Air New Zealand arrivals and Jetstar arrivals and dial 38 for your free shuttle. It is also provided a free shuttle service from hotels and motels within a 10km radius.
When being collected please make your way to the following pick up points :
International Terminal: proceed to door number 11 which is located next to the McDonald's. Outside door 11, turn right and wait in this area which is the shuttle pick up point.
Domestic Terminal: make your way to door number 7/8 which is by the Jetstar Arrivals/Check In area and wait outside these doors for your shuttle collection.