Keddy
Keddy Car Hire at Diego Aracena Airport
Diego Aracena airport is just to the south of the city of Iquique. Iquique is a Pacific coastal city which used to be known for mining and some of this industrial heritage can still be seen and there are museums dedicated to it. There is plenty to keep you entertained in Iquique including watersports and a casino but with your hire car there is more to be seen away further afield. Visit Arica to the north or experience the Atacama desert, the driest place in the world.
Keddy are the lowest cost arm of Europcar. Customers can benefit from the customer service offered at the Europcar desk and their experience as an international brand but choose from a pool of cars that may not be as new as though offered through the Europcar brand. If you are travelling for leisure then Keddy may be a car hire which appeals to you.
Through Clarify Car Hire Keddy offer three different package options. Choose the level of excess liability you are happy with. The medium and premium Keddy packages also provide some level of cover for your tyres and glass. Decide to include extras such as car seats or a GPS at this stage and we will alter your price to reflect what these will cost you.
Branch Information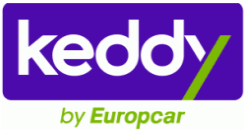 Address
Iquique Diego Aracena Airport - not found on file
Diego Aracena Airport
Iquique
Opening Times
Mon
09:30
until
Mon
16:00
Tue
09:30
until
Tue
16:00
Wed
09:30
until
Wed
16:00
Thu
09:30
until
Thu
16:00
Fri
09:30
until
Fri
16:00



Out of hours may be possible for an additional charge, please run a quote to check availability.