Alamo
Alamo Car Hire at Oslo Gardermoen Airport. Put together a car hire package to suit your needs
Oslo Gardermoen Airport is the busiest location for car hire in Norway, and Alamo are a leading brand at the airport.
It is well located just outside the city and appeals not only to those visiting the capital of Norway, but those wanting to experience the spendour of Norway. Many hirers clock up 1000 miles or more touring this wonderful country.
Norway is a world of contrasts whatever time of the year you visit and the scenery is amazing. Your trip can take you up to the Arctic Circle and beyond where -it can be all day darkness or never ending day. Discover the famous history of northern Norway and learn more about the indiginous population the Sami, who inhabit the northern regions of Sweden and Finland as well as Norway.
Start your trip from Norway and consider travelling to Trondheim, home to the Nidaros Cathedral and where the remains of St Olav, Norway's patron saint, lay. Take time our from your Alamo hire car to tour the picturesque Lofoten Islands by sea before reaching in Tromso, famed for its 'Northern Light tourism over winter months, as well as a number of other cultural delights. Travel back through Sweden taking eiter the inland forest lined route or along the coast of the Gulf of Bothnia.
Alamo car hire customers are looked after at the Enterprise desk located in the terminal.
Enjoy the confidence Alamo can offer their customers together with the security that comes with a big brand. They have a new fleet and which is large and varied so customers are less likely to be disappointed when it comes to choosing their hire car as there are more available.
Branch Information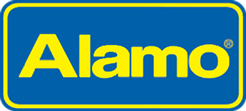 Address
Oslo Gardermoen Airport
Oslo Airport
Edvard Munchs Veg
Gardermoen
2060
Opening Times
Mon
07:00
until
Mon
23:00
Tue
07:00
until
Tue
23:00
Wed
07:00
until
Wed
23:00
Thu
07:00
until
Thu
23:00
Fri
07:00
until
Fri
23:00
Sat
08:00
until
Sat
17:00
Sun
10:00
until
Sun
21:00



Out of hours may be possible for an additional charge, please run a quote to check availability.
Transfer Details
The car hire desk is located within the airport terminal. Please follow signs for the car rental area and here you will find the Alamo desk.