Oslo Gardermoen Airport
Oslo Gardermoen Airport Car Hire
Car hire is readily available from Oslo Airport - and both cars and companies located there have a good reputation.
Other than those who are expecting to spend their holiday in the city centre most visitors to Oslo look to car hire to ensure they can have maximum flexibility to get out of the urban areas and around this fascinating country.
Top tips to remember when driving in and around Oslo
Low speed limits - and ultra low drink drive limits - just a quarter of the legal limit in the UK at 20mg/l. The penalties for breaking the drink drive limits are severe, including confiscation of your car and prison - so stay off the booze.
Keep your dipped headlights on whenever you drive.
A yellow diamond sign indicates that traffic from the right has right of way.
Winter or all-season tyres are a requirement through the winter months - but will be supplied automatically by your car hire firm.
Top Trips from Oslo Airport in your rental car
Road trips from Oslo are very popular - and you will have no lack of options or ideas whether you search online or visit the local tourist board.
Our favourites include:
Start with the short trip to Grefsenkollen
Its only around 20 minutes from the city in a rented car - and will help you get a great overview of Oslo. At 300 metres above sea level and affords some of the most panoramic views over the capital at any time of day. Whilst there pop into the famed Grefesnkollen Restaurant which has serving local residents and tourists alike for around 100 years. It's a great place for a cozy night out to two as well!
Visit the aptly named King's View
Around an hour from Oslo - and you will be richly rewarded for your car hire trip when standing at the top of the King's View. The views are truly outstanding - even majestic!. Named after a visit by King Karl Johan in 1832 the peak is almost 500m above sea level, and you will see before you a fantastic vista of the lakes of Steinsfjorden and Tyrifjorden.
Another quick hop to the Bygdoy Peninsula
Only a 20 minute drive west of Oslo the Bygdoy Peninsula has a wide range of attractions, including the highly recommended Viking Ship Museum which houses a number of Viking ships, the Royal Manor which is a a 200-acre working farm and the Norwegian Maritime Museum. Whilst there take a detour to the local beaches and parks - especially if the weather is fine and you can take in a few rays!
Ideal for a days skiing - or just a fab day out - Holmenkollen
Onlu 25 minutes drive from Oslo Holmenkollen is a busy ski resort and home yo the massive Holmenkollen Ski Jump – terrify yourself by taking a trip to the observation platform - and you will also be rewarded by some of the best views of Oslo and the surrounding fjords. If you do want to sample the jump without risking life and limb there is a virtual simulator on offer.
Thrills and spills at Vinterbro
For something totally different - and for a trip that will delight the younger members of the party try the TusenFryd Family Park in Vinterbro, 30 minutes from Oslo. With intense rides such as the SpinSpider and SpeedMonster Tusenfryd is Norways largest theme park. You also get free entry to the slightly (but not totally) more sedate BadeFryd water park.
Image courtesy of Azchael
---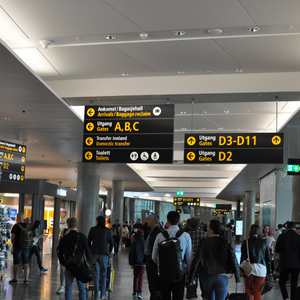 * Currently, the supply of green vehicles tends to be limited. Therefore, cars may not always be available when you search.

Opening Times
Mon
07:00
until
Mon
23:00
Tue
07:00
until
Tue
23:00
Wed
07:00
until
Wed
23:00
Thu
07:00
until
Thu
23:00
Fri
07:00
until
Fri
23:00
Sat
08:00
until
Sat
17:00
Sun
10:00
until
Sun
21:00
Enterprise | Address
Oslo Gardermoen Airport
OSLO AIRPORT
EDVARD MUNCHS VEG
GARDERMOEN


2060
Details
Enterprise Car Hire are the business branch of the Alamo and Enterprise brand. Customers experience high-quality service, with a reasonable range of newer vehicles for a slightly more premium price than Alamo. Enterprise Car Hire often operate from inside airport terminals making it convenient for corporate customers and families alike to reach the hire desks.
Transfer Details
The car hire desk is located within the airport terminal. Please follow signs for the car rental area and here you will find the Enterprise desk.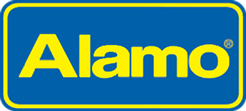 Alamo | Address
Oslo Gardermoen Airport
Oslo Airport
Edvard Munchs Veg
Gardermoen

2060