Locauto
Locauto Car Hire at Pescara Abruzzo Airport
Pescara is situated on the beautiful Adriatic coast. This is area is a popular holiday area for Italians but has been relatively undiscovered by visitors from other countries. Olive trees are everywhere and there are plenty of local vineyards where there is the opportunity to sample some of the local wines. Try out any of the local family run restaurants to get a flavour of some of the best Italian cooking. With a rental car from Pescara airport, you can also reach Rome where there are countless points of interest including the Colosseum, the Trevi fountain and the Spanish Steps.
Locauto are one of the leading car hire companies within Italy. They have many years of experience in the industry and are well placed to provide an excellent service within their own country. They have a decent sized fleet allowing customers to find the right vehicle to suit their specific needs. As a mid range supplier they may appeal to you. The Locauto desk at Pescara airport is within the terminal building. Just follow the signs to the car rental area.
With your car hire from Locauto you can choose to add further levels of protection to the insurance that comes as standard with your hire car. The Car Body Protection offers an excess waiver though this may not waive the theft excess in some areas of Italy. You may also add on child car seats if you have younger passengers travelling with you, and GPS and Wifi units are also available on request.
Branch Information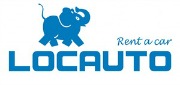 Address
Pescara Airport
Via Tiburtina Km 229,100, Pescara, Italy
65131
Opening Times
Mon
08:30
until
Mon
22:00
Tue
08:30
until
Tue
22:00
Wed
08:30
until
Wed
22:00
Thu
08:30
until
Thu
22:00
Fri
08:30
until
Fri
22:00
Sat
08:30
until
Sat
15:30
Sat
21:00
until
Sat
23:00
Sun
17:00
until
Sun
23:00



Out of hours may be possible for an additional charge, please run a quote to check availability.
Details
Locauto is an Italian company, with a lot of experience in the car hire sector. They offer rentals across Italy for both short and long term. With a sizeable fleet of vehicles and many locations country-wide they make an ideal choice for holidaymakers and business people alike.
Transfer Details
The rental desc is located within the main terminal. Please proceed to the car hire area.