Europcar
Europcar Car Hire in Reykjavik City
Reykjavik is often the first stop for those coming to visit the wonderful country of Iceland. Although you may be heading off to visit other parts of Iceland, it is worth spending some time in the capital to experience all it has to offer. The old harbour area is full of character and there you can browse the flea market and grab a bite to eat. Many of the food stalls offer the local catch of the day. Art is everywhere in the city - not just the galleries but also many fantastic sculptures and, if you are exploring the city on foot, then you will notice many fine examples of street art. A hire car from Reykjavik city is convenient if you want to take a couple of days to enjoy Reykjavik before moving on to the next part of your trip.
Europcar strive to provide worry-free car hire through their efficient and high quality customer service. As a premium car hire company their range of cars tends to be newer and certainly all vehicles are maintained to a high standard. For business travellers in particular, the shorter queues at the service desks are a real bonus.
Branch Information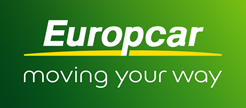 Address
REYKJAVIK
SKEIFAN 9
REYKJAVIK
105
Opening Times
Mon
08:00
until
Mon
18:00
Tue
08:00
until
Tue
18:00
Wed
08:00
until
Wed
18:00
Thu
08:00
until
Thu
18:00
Fri
08:00
until
Fri
18:00
Sat
08:00
until
Sat
17:00
Sun
09:00
until
Sun
17:00



Out of hours may be possible for an additional charge, please run a quote to check availability.
Transfer Details
Please proceed directly to the office's address to obtain your car agreement and the rental car's key