Keddy
Keddy Car Hire at Rzeszow Airport
Rzeszow is the largest city in the southeast of Poland and is the ideal destination airport for those looking to explore the area. It is under a two hour drive to the beautiful city of Krakow and, if you are heading in that direction, you can also take in one of the world's oldest salt mines in Wieliczka. Lancut Castle is just a half hour drive outside the centre of Rzeszow. It is one of the grandest historical buildings in the country, originally the site of a wooden castle in the 14th century. Rzeszow can also boast some very unique museums too. Try the Bedtime cartoons museum!
Keddy are part of the Europcar group. They focus more on the leisure market offering lower cost but good quality car hire. Customers are able to benefit from the expertise of Europcar but find themselves a great deal too. At Rzaszow airport many of the rental car offices are located within the terminal building. Follow the signs as you come through arrivals and baggage claims.
Keddy offer the standard package but also a Risk Reduction package which reduces the level of excess you are liable for. You can also choose to add Personal Accident cover and top up your car hire with extras such as child seats or a GPS.
Branch Information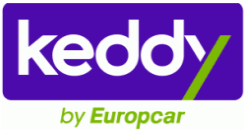 Address
Rzeszow Airport
Rzeszow Airport
Jasionka 942
Jasionka
36-002
Opening Times
Mon
00:00
until
Mon
00:30
Mon
08:00
until
Mon
23:59
Tue
00:00
until
Tue
00:30
Tue
08:00
until
Tue
23:59
Wed
00:00
until
Wed
00:30
Wed
08:00
until
Wed
23:59
Thu
00:00
until
Thu
00:30
Thu
08:00
until
Thu
23:59
Fri
00:00
until
Fri
00:30
Fri
08:00
until
Fri
23:59
Sat
00:00
until
Sat
00:30
Sat
08:00
until
Sat
23:59
Sun
00:00
until
Sun
00:30
Sun
08:00
until
Sun
23:59



Out of hours may be possible for an additional charge, please run a quote to check availability.
Transfer Details
The counter is located in the 'Arrival Hall' of the airport. There is no shuttle service.