Payless
Payless Car Hire at San Jose Airport
Hiring a car from San Jose airport is a great idea. The city is in the centre of the country so you have your choice of where you would like to head first. The beaches perhaps? Discover white sands and sparkling seas. Sit and read a book, or dive in and explore the water, you decide! There are plenty of opportunities to learn new watersports from snorkelling to surfing. If you fancy dry land then there are numerous places to go hiking including near the active volcanos, along Savegre river where you also go fishing, or in Los Quetzales National park where, if you are fortunate, you may spy a Quetzal bird.
Payless offer great value car hire in Costa Rica, With desks situated off airport, a short shuttle ride away, they are able to keep their prices lower. The lower prices are also reflected in their slightly older fleet, however, all this means you get car hire at a fantastic deal! It is important you provide your flight details when booking with Payless as they will meet you at the airport to transport you to the pick up location.
Payless offer more than one type of car hire package in Costa Rica so you can opt for the one that suits your needs best. Excess on third party cover is quite common with Costa Rican car hire but luckily with Clarify Car Hire you can use our filter to find packages without this excess.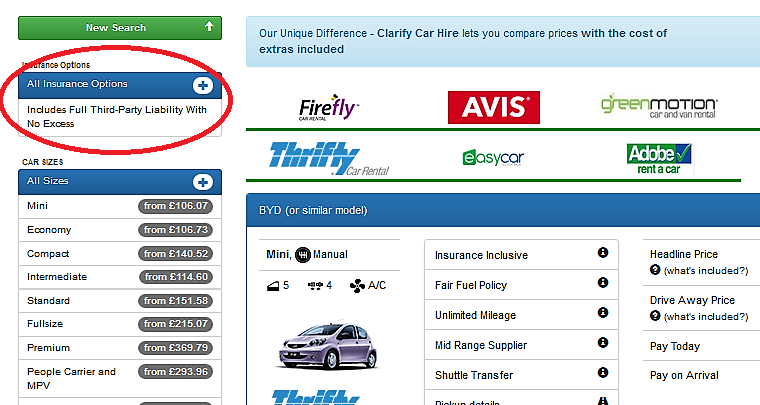 Branch Information

Address
San José International Airport
Juan Santamaría International Airport
Alajuela Province
Alajuela
Costa Rica
Opening Times
Mon
06:00
until
Mon
22:00
Tue
06:00
until
Tue
22:00
Wed
06:00
until
Wed
22:00
Thu
06:00
until
Thu
22:00
Fri
06:00
until
Fri
22:00
Sat
06:00
until
Sat
22:00
Sun
06:00
until
Sun
22:00



Out of hours may be possible for an additional charge, please run a quote to check availability.
Details
Payless Costa Rica is a budget supplier who has its rental desks a short shuttle bus ride from the two main airports in Costa Rica. They offer great value prices and hold a varied but slightly older fleet of cars. If you are looking for a high-quality supplier and are not worried about having the newest car, Payless Costa Rica could be the company for you!
Transfer Details
Shuttle Service Shuttle service is provided from this location. An agent will be waiting for the customer in the main terminal, please call the office at +506-2430-4647. It's important that you provide inbound flight information.