San Jose Airport
San Jose Airport Car Hire
San Jose International Airport is the top international airport for Europeans flying into Costa Rica with British Airways, Lufthansa and Air France all serving this airport.In addition there are a range of American and Central American airlines who offer flights there too.
The Juan Santamaria International Airport is the main transport hub in Costa Rica and is situated just outside Alajuela, a few miles from the capital San Jose. It takes only around half a hour to travel by car from the airport to the hotels and apartments in the San Jose area.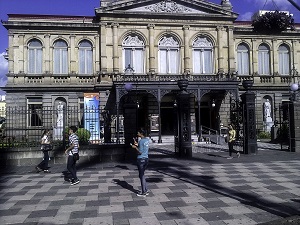 San Jose airport is without doubt the best entry point for tourists and visitors wishing to explore the country coast to coast. Whether you are heading for the Caribbean or Pacific coast (or indeed are looking to see both, which is entirely doable as they are only about 4 hours apart) car hire can be the perfect way to get around. Likewise you can tour Monteverde or travel down to Panama. There are many beaches within driving distance.
San Jose Airport offers the facilities you would expect from an international airport - with shops, businesses, restaurants and cafes (even a massage salon) - although it is certainly not on the scale of some of the world's major airports. Think more convenience, built with travellers' ease in mind. Free Wifi is offered in the terminal though, a boon for those who want to keep in touch with loved ones before or after a flight.
Car Hire at San Jose Airport Costa Rica
A great place to collect your car from. The airport is compact. As soon as you have collected your baggage you can pick up your car hire and hit the open road. As flights from Europe tend to arrive in the afternoon, it can be a good idea to arrange at least over night accommodation in one of the hotels near the airport so you can refresh yourself before tackling a longer journey.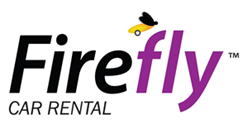 Firefly | Address
San José International Airport - In Terminal
Juan Santamaria International Airport
San Jose (Alajuela)
Costa Rica


Avis | Address
San Jose International Airport
Juan Santamaría International Airport, Arrivals
Alajuela Province
Alajuela
Costa Rica


Green Motion | Address
San José (Alajuela) International Airport
Alajuela Province
Alajuela
Costa Rica


Enterprise | Address
San Jose International Airport
San Jose International Airport
Alajuela
San Jose Province





Hertz | Address
San José International Airport - In Terminal
Juan Santamaria International Airport
San Jose (Alajuela)
Costa Rica


Payless | Address
San José International Airport
Juan Santamaría International Airport
Alajuela Province
Alajuela
Costa Rica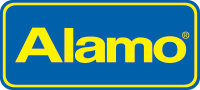 Alamo | Address
San Jose International Airport
San Jose International Airport
San Jose
Alajuela Province
Costa Rica



Thrifty | Address
San Jose International Airport, Alajuela
Alajuela Province
Alajuela
Costa Rica
CR