Avis
Avis Car Hire at the Crowne Plaza Corobicí Hotel, San José
For the majority of visitors to Costa Rica, San José is just a landing point and once they collect their rental car they are off and away to the beaches. But, if you have time, why not get to know the city? With some unique museums and a wonderful city park, La Sabana Metropolitan, it is a great way to take a breather before setting off to explore the rest of the country. The region around San José has many attractions too. There are plenty of hiking opportunities in the surrounding national parks. These parks are also a haven for wildlife so don't forget your binoculars!
The Crowne Plaza Hotel is just a very short walk from La Sabana Metropolitan Park so a very convenient location for spending time in San José. It is also close to various restaurants and museums. Avis are a large company with an increasing range of vehicles on offer. They aspire to operate at a high level of customer service and with quality vehicles too, they are not necessarily the cheapest. However if you want to be confident in what you are getting then Avis are a good choice.
Costa Rica Car Hire often has an excess on the third party cover which is unusual. To ensure you have full cover you can use the Clarify filter when running a quote.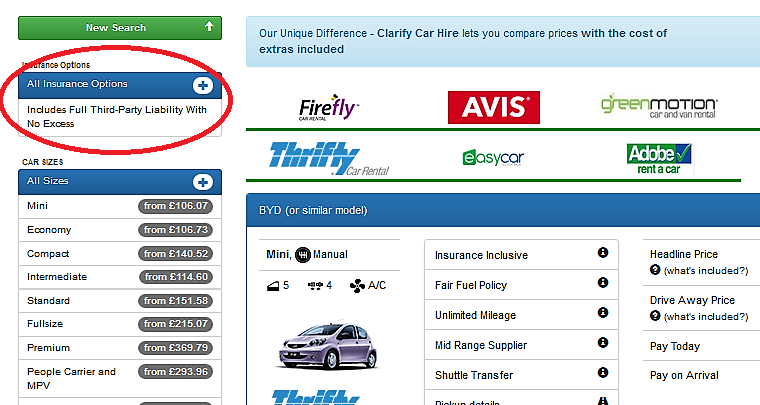 When booking with Clarify, you can also select any extras you may need so you get a true cost of your total car hire. Avis have child seats of various sizes along with GPS units available. Signposting is not great in Costa Rica so a GPS may come in very handy.
Branch Information

Address
Crowne Plaza Corobicí Hotel
Crowne Plaza Corobici Hotel
next to Agencia Datsun,
Sabana Norte, 1
San José
Costa Rica
Opening Times
Mon
08:00
until
Mon
17:00
Tue
08:00
until
Tue
17:00
Wed
08:00
until
Wed
17:00
Thu
08:00
until
Thu
17:00
Fri
08:00
until
Fri
17:00
Sat
08:00
until
Sat
17:00
Sun
08:00
until
Sun
17:00



Out of hours may be possible for an additional charge, please run a quote to check availability.
Details
AVIS is an international car hire company that operate all over the world, including in Costa Rica. AVIS have high standards when it comes to customer service, they also have a modern fleet of well maintained vehicles. If you're looking for a professional, slick car hire experience, AVIS could be the company for you.
Transfer Details
The AVIS rental branch is at Crowne Plaza Corobici Hotel, next to Agencia Datsun, Sabana Norte, San José.