Thrifty
Thrifty Car Hire in Centro Colón, San José
San José is a city with much to offer, so if you are staying there for a couple of days before moving on, it is ideal to pick up your hire car from the centre of the city rather than having to go back to the airport to collect it. Your own transport is key to getting the most out of any visit to Costa Rica and the surrounding area of San José is a prime example. There are national parks such as along the Savegre River where you can hike or fish. Make your way to San Gerardo de Dota for a beauty spot with a chance to spot birds from a range of around 200 species. A bird lovers paradise! Then, when you want some time by the water, your car can get you to one of the many glorious beaches around the coast.
Thrifty are handily located in the Centro Colón in San José. They are part of the Hertz group offering a mid-range level product. That is to say you will probably not experience the hard sell at the desk when it comes to additional insurance but their cars may not be the newest either. They have a decent range of vehicles to choose from and wherever possible Thrifty Costa Rica are committed to reducing their carbon footprint.
If you want to reduce or remove the excess on your car hire package (third party cover with car hire in Costa Rica often comes with an excess too), use the appropriate filters on the left hand side of your quote to filter your requirements. Extras with Thrifty include child seats and that all important rack for your surfboard.
Branch Information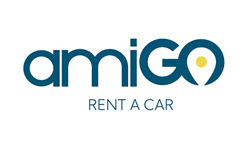 Address
Centro Colón
3rd Street
13th Ave
Barrio Amón
Centro Colón
Opening Times
Mon
07:00
until
Mon
19:00
Tue
07:00
until
Tue
19:00
Wed
07:00
until
Wed
19:00
Thu
07:00
until
Thu
19:00
Fri
07:00
until
Fri
19:00
Sat
07:00
until
Sat
18:00
Sun
07:00
until
Sun
18:00



Out of hours may be possible for an additional charge, please run a quote to check availability.
Details
Thrifty, Costa Rica are a mid-range supplier that have a wide range of vehicles from smaller cars, 4x4 cars, and passenger vans. The company are 100% carbon neutral and committed to the environment and sustainability. They also pride themselves on customer service and high quality vehicles.
Transfer Details
This Thrifty Car Rental office is located in Centro Colón, there is no shuttle bus or meet and greet service at this location. Customers will need to make their own way to the office.