O.K. Rent a Car
We include an additional driver with every OK Car Hire Booking at Alicante Airport
Alicante is where the old meets the new. While it has a reputation as a party city with its numerous bars, clubs and restaurants, Alicante also boasts a medieval castle, Castillo de Santa Barbara and an old quarter with its quaint buildings and hidden charms. However you choose to spend your time in this fabulous part of Spain, you will not be disappointed by the views. They stretch out from the long waterfront over the expanse of the Mediterranean - a sight which can quite simply take your breath away.
The OK Rent a car desk is off-airport meaning that you will need to take a shuttle bus. The journey is just 10 minutes from the airport to their location. The shuttle bus leaves the airport from bus stops 27-29 to the right outside the terminal building.
90% of OK's fleet is less than six months old meaning their cars are very reliable and in superb condition. They will ensure you are allocated a car from your chosen category or, if for some reason this is not possible, they will provide you with one from a superior category and all their cars are fully equipped to make sure you have a comfortable ride while you are away. Their off-airport location may mean that their prices compare favourably with other rental companies at Alicante airport.
If you wish, you can opt for additional benefits to your hire car package. Additional drivers, GPS units, child car seats and snow chains can all be added. OK also offer a Speedy Check in facility for a fee of 18 Euros. This qualifies you for preferential treatment when you arrive at the desk.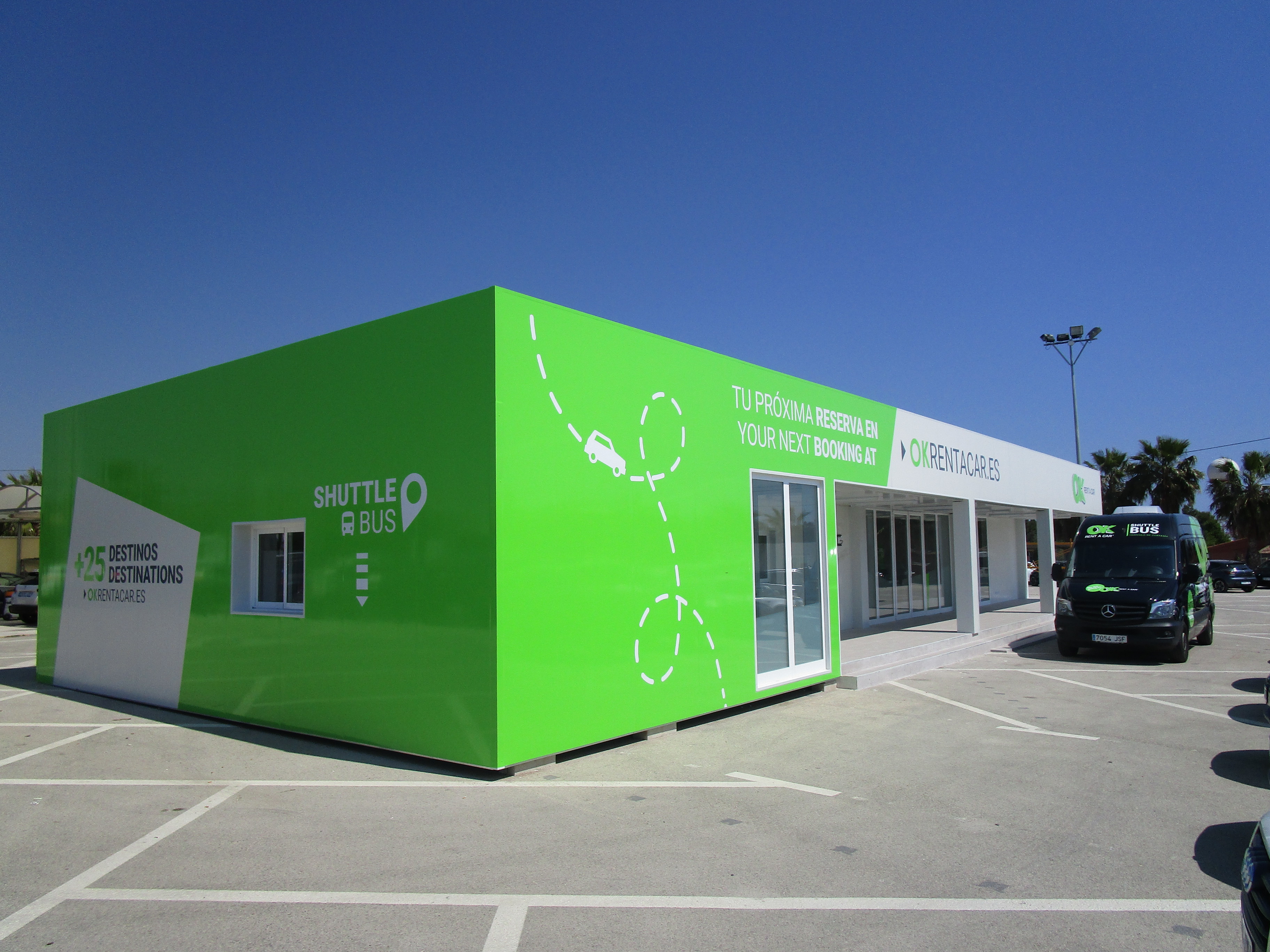 Branch Information

Address
Alicante Airport
Carretera Del Torrellano Al
Aeropuerto 79
Elche
03320
Opening Times
Mon
07:00
until
Mon
22:00
Tue
07:00
until
Tue
22:00
Wed
07:00
until
Wed
22:00
Thu
07:00
until
Thu
22:00
Fri
07:00
until
Fri
22:00
Sat
07:00
until
Sat
22:00
Sun
07:00
until
Sun
22:00



Out of hours may be possible for an additional charge, please run a quote to check availability.
Details
OK Rent a Car operate from an off airport site about 10 minutes from the airport. If you are happy with an off airport supplier they are a well run company offering a fantastic range of cars. Occasionally at peak times queues can be an issue (as they are with most companies!).
Transfer Details
Take the lift from the main hall down to floor -2 (minus 2), then exit the terminal and go to the bus stop area located on your left. Go to bus stops 1-5. A black minibus with green OK Rent a Car branding will take you to the OK Rent a Car office.