Europcar
Europcar Car Hire at Eindhoven Airport
Eindhoven is in the south of the Netherlands not too far from the Belgian border. If you are wishing to cross any border, make sure you have cleared this with your car hire company and paid any relevant fees. It is only a 90 minute drive from Eindhoven to the capital and there are many opportunities to see the famous Dutch windmills within a short drive. Head to Limburg for some wonderful scenery. Maastricht is a beautiful city with much to take in and Zeeland with its dykes constructed to keep out the sea is quite a unique feature of this part of Europe. Stop at one of the lovely fishing villages and enjoy a meal of the day's catch.
If you want a car hire company that provides high quality rentals with an efficient service then Europcar are a great choice. You will have a fantastic range of cars to choose between and these cars are usually newer as Europcar are a premium car rental company. Europcar appeal to business travellers as they do not tend to be held up by long queues at the desk. Europcar often have desks that are in prime locations at airports.
You can book a standard car hire with Europcar but if you wish to add extra insurance or protection this is also an option. It can be added at the time of booking or added subsequently if you later decide you want it. These additional products include excess waivers and Personal Accident cover. Extras available with Europcar in Eindhoven include child seats and navigational systems.
Branch Information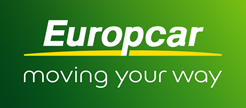 Address
EINDHOVEN AIRPORT
EINDHOVEN WELSCHAP AIRPORT
LUCHTHAVENWEG 25-005
EINDHOVEN
5657 EA
Opening Times
Mon
08:00
until
Mon
18:00
Tue
08:00
until
Tue
18:00
Wed
08:00
until
Wed
18:00
Thu
08:00
until
Thu
18:00
Fri
08:00
until
Fri
18:00
Sat
08:00
until
Sat
18:00
Sun
08:00
until
Sun
18:00



Out of hours may be possible for an additional charge, please run a quote to check availability.