Keddy
Keddy Car Hire at La Florida Airport
La Florida airport is the local airport for the region around the city of La Serena. This city is actually the second oldest city in Chile after the capital Santiago. It is well known for its great stretches of beach and therefore draws many visitors for the watersports and sunbathing. There are numerous historical sights to visit including 29 churches! Don't miss the wonderful lighthouse. With your rental car, take the short drive to Coquimbo to see the iconic Cruz del Tercer Milenio which dominates the town.
You may not have heard of Keddy but they are the leisure arm of the more well-known Europcar. You can still expect excellent condition cars from a wide choice of sizes but you are likely to get them at a lower price which is of great appeal to those looking to keep the cost of their holiday down. Customers can be helped at the Europcar desk which at La Florida airport is at the terminal.
Like Europcar, Keddy customers can choose the package which best suits their needs. There is a choice between three and they differ in the level of excess liability and the cover provided for the wheels and glass. Please read terms and conditions carefully when booking but, if you need any further assistance, you can also contact Clarify Car Hire and we will be glad to help you.
Branch Information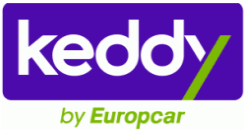 Address
La Serena La Florida Airport
La Florida Airport
La Serena
Opening Times
Mon
09:00
until
Mon
18:00
Tue
09:00
until
Tue
18:00
Wed
09:00
until
Wed
18:00
Thu
09:00
until
Thu
18:00
Fri
09:00
until
Fri
18:00



Out of hours may be possible for an additional charge, please run a quote to check availability.