OK Mobility
Palma de Mallorca Airport Car Hire with OK Rent a Car
Palma de Mallorca Airport is conveniently located in close proximity to the town of Palma, where many visitors to Mallorca like to stay. However, there are many other towns and resorts around the island that are both beautiful and have restaurants and bars to entertain all. This makes Mallorca a great place to have a hire car as you can then explore as you please!
OK Rent a Car have their office off the airport grounds at Palma de Mallorca Airport, a shuttle bus is therefore provided by the firm to transport passengers to and from the office. On arrival at the airport walk through to the luggage carousels in the arrivals area. From there go to the nearest lift and go up to the departures floor (2nd Floor). Walk outside the main doors and meet the OK Rent a Car representative outside. You will be then taken from the airport to the OK Rent a Car office. From here you will be able to sign the rental documents and pick up the keys to your hire car.
There is a substantial fleet of vehicles held by OK Rent a Car, most of these are no more than a couple of months old making them of very high quality! Due to the large range of vehicles, there are various different sizes of car, from compact to large, to meet the needs of you and your party.
Vehicles come with a basic level of insurance, however this can be topped up to make it more comprehensive. With cover for parts of the car such as the wheels and windows which is not included in the basic insurance, and the option to also reduce the excess. These additional insurance and excess reduction products can be bought from OK Rent a Car. OK Rent a Car also offer many optional extras to their customers, including additional drivers, baby seats, and GPS devices.
OK Rent a Car have good rates for high quality cars. They are slightly less convenient than some other companies in Palma de Mallorca Airport as you do have to get on the shuttle bus to their offices. The rental firm often approach customers to upgrade their vehicle for a larger one, this can sometimes be very convenient if you realise the car you have pre-booked will not fit all your luggage in comfortably, however you could be more than happy with the car you have reserved. If you are aware that you may be offered this and that you will have to get the shuttle bus to OK Rent a Car's offices, you are likely to be a very satisfied customer.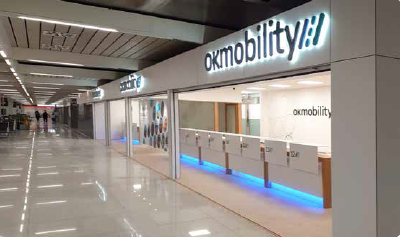 Branch Information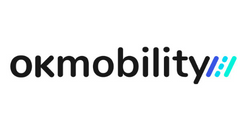 Address
Mallorca Airport
Palma de Mallorca Airport
07611
Opening Times
Mon
07:00
until
Mon
23:59
Tue
07:00
until
Tue
23:59
Wed
07:00
until
Wed
23:59
Thu
07:00
until
Thu
23:59
Fri
07:00
until
Fri
23:59
Sat
07:00
until
Sat
23:59
Sun
07:00
until
Sun
23:59



Out of hours may be possible for an additional charge, please run a quote to check availability.
Details
OK Mobility are a well-run company offering a fantastic range of cars at Mallorca Airport. Occasionally at peak times, queues can be an issue (as they are with most companies!).
Transfer Details
Once you get off the plane, follow the signs to the "Rent a Car" area. Once you reach the baggage reclaim belts, you will find the exit to the public area. In the "Rent a Car" area you will find the OK Mobility office.