Palma de Mallorca Airport
Palma de Mallorca Car Hire
Palma de Mallorca is the third largest airport in Spain following Madrid-Barajas and Barcelona. The peak period of this airport is most definitely the summer months in which it is the gateway to Mallorca and the many popular holiday destinations on the island.
Where are the car hire desks at Palma de Mallorca Airport?
The location of the car hire desks are different in every airport, therefore the most important thing to do is to check your rental documents from your booking. These should direct you straight to their desk where you can sort out signing the paperwork and collecting the keys.
If you have booked with a company that have their desks on the grounds of the airport you will be likely find your desk either in the baggage reclaim area where some companies have windows, or in the arrivals hall. You will find these after you have passed passport control, some companies have windows facing onto the baggage reclaim area as well as one in the arrivals hall, meaning queues are hopefully kept to a minimum.
Alternatively, if your hire company is located off-site, you will be able to find details on your rental documents. Here, your firm should direct you to a location on the airport's grounds where you can collect a shuttle bus to their offices and pick up the keys.
Where can I collect/drop off the car at Palma de Mallorca Airport?
The on airport car hire collection and drop off point is near to the terminal building in a car park. Follow signs for the Rent a Car car park after you have picked up the keys to your rental vehicle. When it comes to returning your car, follow the road sign to the Rent a Car car park and you will able to locate the area within the car park designated to you car hire firm.
If you are with an off-airport supplier, you will be able to pick up your vehicle from their office (which you will be taken to in the firm's shuttle bus). Unless told otherwise, it is likely you will have to return the car to this same location.
Palma de Mallorca Airport Top Tips
This airport can get exceptionally busy in peak periods, it is worth sending the driver to get in the queue at the car hire desk as quickly as possible, even if this means the rest of the party waiting to pick up the luggage whilst the drivers goes to the desk.
Again, due to such a high demand for vehicles at Palma, it is definitely worth booking your hire car as soon as possible, don't leave it until the week before as this will result in less choice and higher prices.
---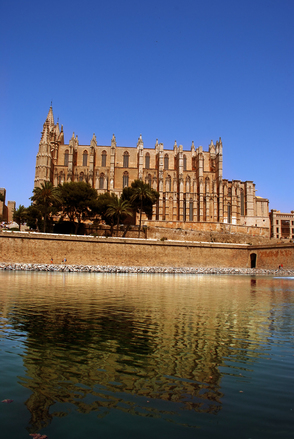 * Currently, the supply of green vehicles tends to be limited. Therefore, cars may not always be available when you search.

Centauro | Address
Palma Airport
Camino Son Fangos, 147
Polígono Son Oms. Parcelas 2 y 3
Can Pastilla
Baleares
07007

Opening Times
Mon
07:00
until
Mon
21:59
Tue
07:00
until
Tue
21:59
Wed
07:00
until
Wed
21:59
Thu
07:00
until
Thu
21:59
Fri
07:00
until
Fri
21:59
Sat
07:00
until
Sat
21:59
Sun
07:00
until
Sun
21:59
Amigo Autos | Address
Mallorca Airport
Polígono Son Oms
Carrer Son Fangós, s/n
ES

07610
Details
Amigo Autos is part of the well-established OK Rent a Car group. They are budget supplier and look to provide a good range of new cars in a variety of locations across Spain. They provide good levels of customer service, they are likely to offer insurance and vehicle upgrades at the desk but they will take no for an answer.
Transfer Details
After collecting your luggage, go to the main hall of ARRIVALS through Door B and exit the terminal through Gate 02. Continue straight forward until the pedestrian walkway and the minibus parking area. At this point, you will find a black minibus with OK Rent a Car signage which caters for Amigo Autos bookings and will take you to the office.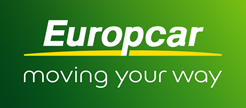 Opening Times
Sun
07:30
until
Sun
21:30
Mon
07:30
until
Mon
21:30
Tue
07:30
until
Tue
21:30
Wed
07:30
until
Wed
21:30
Thu
07:30
until
Thu
21:30
Fri
07:30
until
Fri
21:30
Sat
07:30
until
Sat
21:30
Europcar | Address
Palma De Mallorca Airport
Son San Juan Airport
Mostrador Terminal A / Counter
Mallorca
07611
Details
Europcar are the leading car rental operation in Spain and they offer a full range of premium cars at their locations. This combination makes them the ideal partner for the discerning car hirer looking for a quality brand and first class service.

Enterprise | Address
Palma De Mallorca Airport
Palma de Mallorca Airport (PMI)
Aeropuerto Son Sant Joan



07611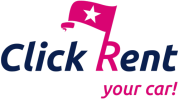 Click Rent | Address
Palma Airport Mallorca
Carrer Camp Franc, 27, Polígono Son Oms, Palma, Islas Baleares
07199

Opening Times
Tue
07:00
until
Tue
22:00
Wed
07:00
until
Wed
22:00
Thu
07:00
until
Thu
22:00
Fri
07:00
until
Fri
22:00
Sat
07:00
until
Sat
22:00
Sun
07:00
until
Sun
22:00
Mon
07:00
until
Mon
22:00
RecordGo | Address
Palma De Mallorca Airport
Palma De Mallorca Airport
Aeropuerto de Palma de Mallorca




07611
Details
RecordGo is a budget car hire company based in Spain. We only offer RecordGo's Premium package as this waives your excess and allows you to leave a lower deposit without the risk of any hard sell at the car hire desk. RecordGo guarantee no vehicle older than 24 months in their fleet, knowing you'll have a reliable vehicle at highly competitive prices!
Transfer Details
Go to the office located in the arrivals hall. Once you have the rental agreement, leave the terminal and go straight ahead towards the car park building which is in front of the terminal. Enter the building. The staircases to access the car park are just behind the cafeteria. Go up to floor 1. Access inside of the car park through the right-hand door and you will find the RecordGo pick-up office.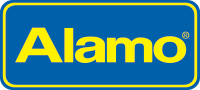 Alamo | Address
Palma De Mallorca Airport 206
Palma de Mallorca Airport (PMI), Aeropuerto Son Sant Joan


07611

O.K. Rent a Car | Address
Mallorca Airport
Calla Can Singala 16
Palma de Mallorca











07199