Alamo
Alamo Hotel Delivery Car Hire in Paphos
Paphos is the second busiest airport in Cyprus and it can mean a long wait at the car hire desk. If you would rather have your car delivered to your accommodation then Alamo can offer this service. Paphos itself is set around a harbour and there are many beaches - some large and busy, some smaller and quieter - to choose from. With 300 days of sun every year, Cyprus has a long season so you do not have to visit at the busiest time. Enjoy a boat tour, or take a trip to one of the waterparks. There are many quaint and authentically Cypriot villages which can be visited with you hire car.
Alamo are a premium car hire company in Paphos offering a high quality car hire service to its discerning customers. They aim particularly at the leisure market so their cars may not be brand new but you can, however, be confident that they have been maintained to an excellent standard. Their customer service is unlikely to leave you disappointed.
Depending on how you feel about excess levels, you can upgrade from the standard package with Alamo to one which either reduces the excess or removes it completely. The most expensive package also includes cover for the tyres and windshield. Protection for the wheels, underbody, glass and interior comes at an additional charge. You can include extras such as a GPS, a satnav or child seats too.
Branch Information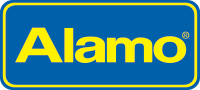 Address
Paphos Hotel And Villa Delivery
Free delivery to with 15 km of
Mega Alexandrou 2 Mandria
Paphos
8504
Opening Times
Mon
00:00
until
Mon
23:59
Tue
00:00
until
Tue
23:59
Wed
00:00
until
Wed
23:59
Thu
00:00
until
Thu
23:59
Fri
00:00
until
Fri
23:59
Sat
00:00
until
Sat
23:59
Sun
00:00
until
Sun
23:59



Out of hours may be possible for an additional charge, please run a quote to check availability.
Details
Alamo offer great cars at competitive and affordable prices at Paphos.
Transfer Details
Alamo offer free delivery to local hotels and villas in the Paphos area. Within a 15km radius of their offices its even free of charge (delivery and collection further afield is also possible, subject to a fee of €15 + €0.70 per km (separate charge for pick up and drop off). Once you have booked your car let us know here at Clarify and we will make the arrangements. You must allow at least 48 hours to put arrangements in place.