Drive-A-Matic
Drive-A-Matic Car Hire at V C Bird Airport
Antigua is a stunning Caribbean island situated between Barbuda and Guadeloupe. With its historic connections to the UK, you can visit the renovated Nelson's Dockyard where the famous admiral was based in the 1780s. Tour the different beaches, take the plunge and try some snorkelling or check out the colonial history of St, Johns. Antigua has much to offer travellers.
Drive-A-Matic have their main office just down the road from the airport, and operate a highly efficient meet and greet service for those arriving into V.C. Bir. We think they probably hear your plane landing and head to the airport to wait for you to come through the arrival hall.
Customers with Drive-A-Matic have the choice of being met at the airport and being transferred to pick up their vehicle or opting for hotel delivery. Whichever way you decide to collect your car, the company has a reputation for high standards of customer care and their vehicles are known to be clean and in good condition. Their fleet includes many of the popular SUV models which are the ideal way of getting around this fascinating island.
Frequently they offer our users a guaranteed model so when running a quote use the filter to the left of the page to choose your car with more confidence.
Want to Guarantee the age, or Make and Model of your Antiguan Car Hire?
Run your quotation and then use our special filters...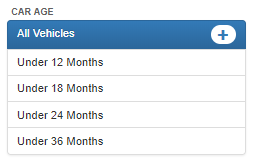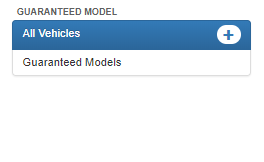 Available, subject to availability on both SUV and Economy vehicles on rentals. The rental must be completed by 30th November 2018.
Branch Information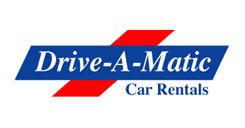 Address
V. C. Bird International Airport
V.C. Bird International Airport
Burma Rd
Osbourn
Opening Times
Mon
08:00
until
Mon
22:00
Tue
08:00
until
Tue
22:00
Wed
08:00
until
Wed
22:00
Thu
08:00
until
Thu
22:00
Fri
08:00
until
Fri
22:00
Sat
08:00
until
Sat
22:00
Sun
08:00
until
Sun
22:00



Out of hours may be possible for an additional charge, please run a quote to check availability.
Details
Drive-A-Matic operate across the Caribbean and have a wide range of vehicles across Antigua and Barbuda. They offer hotel delivery should you require this and have high quality standards when it comes to both their customer service and fleet. Their fleet includes Suzuki Swift, Hyundai Accent, Ford EcoSport and the Kia Sportage.
Transfer Details
When meeting at airport, staff will be outside the customs area wearing a light blue shirt and dark blue pants. They will also have a sign with the clients name printed on it. Drive-A-Matic's telephone number will be on the car hire voucher, so if the agent is not found you will be able to get in touch with our office so Drive-A-Matic will be able to locate them. Vehicle collection is at the airport. Please note that a new mandate has been issued by the Government indicating that as of October 1, 2021, all travellers arriving in Antigua must be fully vaccinated against Covid19.