Antigua
Car Hire in Antigua from Clarify
Antigua is the main island of the country of Antigua and Barbuda. Situated in the West Indies, visitors can expect white sands, turquoise blue waters and plenty of sunshine. There are many bays along the coastline with boats bobbing in the harbour. Relax on the beautiful beaches and let the world go by or snorkel amongst the sealife. The colonial heritage of the island of Antigua has left its mark giving this Caribbean island a certain English feel. Spend a day exploring the capital of St. Johns or travel around the picturesque colourful villages - this island is a jewel and a car hire with Clarify is the perfect way to get around.
Car Hire Top Tips in Antigua
What's the Best Car to Hire in Antigua?
The type of car that is likely to be best for you in Antigua will be dictated by the type of holiday you have planned. It's highly unlikely that you will be planning a touring holiday (the island is about 12 miles, east to west, slightly less north to south), but getting around Antigua is a relaxed rather than speed driven affair. For instance a trip from Jolly Harbour on the west coast to English Harbour on the south is under 10 miles as the crow flies, but becomes a leisurely 45 minute trip of almost 17 miles, on coastal roads and via the heavily wooded hinterland.
This image is of a rented car on a visit to blowholes at Devils Beach in the north east of Antigua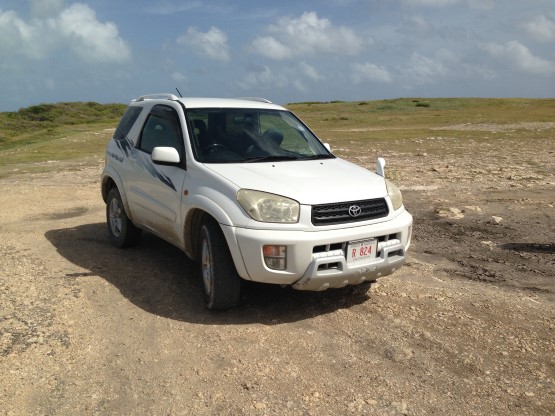 The road network is, as you would expect, less well maintained than you might be used to at home. That and the fact that the storm drains, which can drop a couple of feet off the side of the road, mean keeping your wits about you is highly recommended.
An elevated driving position can also help - which is why compact SUVs and Jeeps are so popular with Antigua's car hirers. If you plan on just running to and fro from your local beach the smallest of cars will be fine, but that could be considered a waste when the island offers 365 wonderful beaches along its 100km coastline.
How Reliable are Rental Cars on Antigua?
Variable is our answer to the question of how good rented cars are on the island. The island is small and therefore the mileage cars tend to do is modest, but this tends to mean that cars are kept on the roads for a number of seasons. This issue is far more common with local companies, who rely on walk in trade, rather than those with an international focus such as those available from Clarify Car Hire.
When should I book my Hire Car on Antigua?
If you are planning to head there between December and March the simple answer is as soon as you know you going. Unlike a mainland destination, car hire firms tend to have a fixed number of cars year round. This means there is a real risk that cars become in short supply when more visitors head there, and prices then can shoot up.
---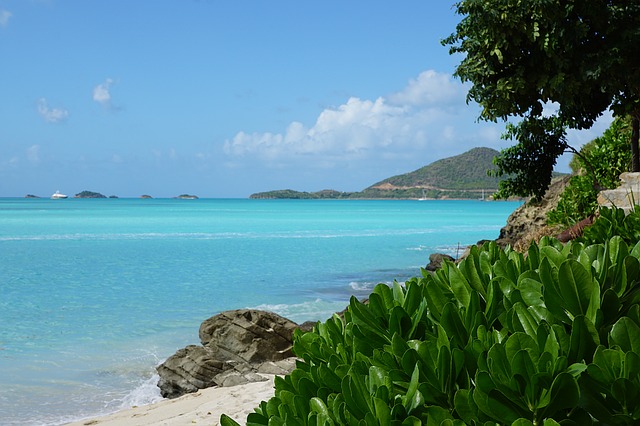 Car Hire Destinations in Antigua