Bahia Feliz
Bahia Feliz
Situated on the south coast of Gran Canaria the village of Bahia Feliz (which rather quaintly translates as Happy Bay) is a great location both as a destination itself, but also to discover more about the island. Evenings can easily be spent strolling along the pretty streets, maybe taking part in a little window shopping or wandering through the village square to pick your evening dining location from the wide selection of restaurants and cafes. There is also the alternative of jumping in your hired car for the 10 minute drive to the more lively Playa del Ingles, a short distance away.
Bahia Feliz Car Hire
Car hire is also useful if you are planning to explore some of the island's beaches. The village beach itself is fairly modestly sized, but around the local coast there are lots and lots of different options. With a rental car you can take your pick from locations such as Playa del Ingles where there is an immense stretch of golden sand or get away from it all at the sand dunes near Maspalomas. Both of these are within a 15 minute drive, but take a lot longer if you plan on using public transport.
Finally it would be a pity to miss out on a trip to Las Palmas, which, by car takes around 40 minutes from Bahia Feliz. There you have both cultural and shopping opportunities. There is the cathedral, museums. and the old town which is a UNESCO World Heritage site.
Want advice on renting a car in Bahia Feliz? Our team are here to help.
Photo Credit: www.elcoleccionistadeinstantes.com/
---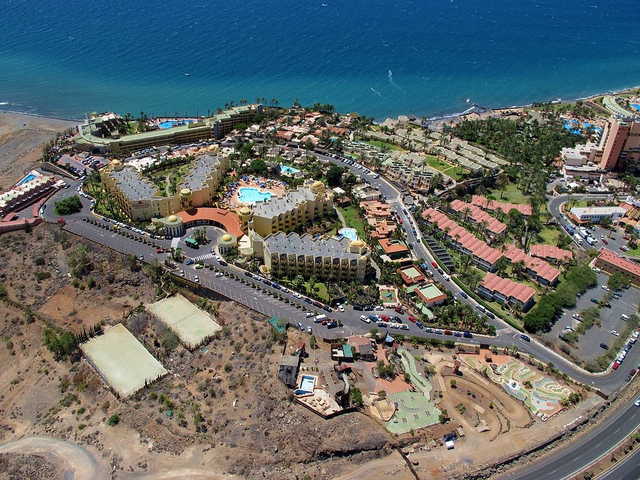 Orlando | Address
Bahia Feliz
C/Viejos Tenderetitos s/n
Cento Commercial
Zona Bazar
Bahia Feliz


35100