Valencia Airport
Valencia Airport Car Hire
Valencia Airport (also referred to as Manises Airport) is located just under 10 km outside of Valencia city. The airport is the second largest in the region after Alicante. Valencia Airport can get particularly busy in the summer as tourists come into the region for holidays, many come and hire cars so they can explore both the city and coast.
Where are the car hire desks at Valencia Airport?
The best thing to do is to check the rental documents supplied by your car hire company as these will tell you exactly where your car hire desk will be located. Some are on the airport grounds and others are off site, by checking your documents you will be able to find out exactly where you need to head to.
The car hire companies that are based on the airport grounds can be found in the arrivals hall within the terminal. They also have windows looking out onto the baggage reclaim area, this means you can get queuing in baggage reclaim whilst waiting for your bags.
If the car hire company you are with is located off site then read your rental documents to find out exactly where you need to go. The desk may be a short trip from the airport, in which case the rental company will generally supply a shuttle service to the desk from the airport.
Where can I collect/drop off the car at Valencia Airport?
If you have booked your car hire with a company based on the airport grounds, you will find your car in the car park opposite the terminal building. All firms based in the airport are in this car park, and you can find your company's section and get on the road.
As you look to return your vehicle, look out for the signs on the way into the airport for Rent A Car and follow these. You'll be taken past most of the car park and then directed into it, once you have entered it, find your car hire company's section and park the car in an empty bay. You can then return your keys to a kiosk manned by your company.
Valencia Airport Top Tips
As there are car hire desks in baggage reclaim, try to get into the queue here whilst looking out for your bags as this can save you a lot of time, particularly in summer.
There are not a large amount of shops or food outlets in Valencia Airport so it may be worth bringing your own food, and not leaving your souvenir shopping to the airport!
---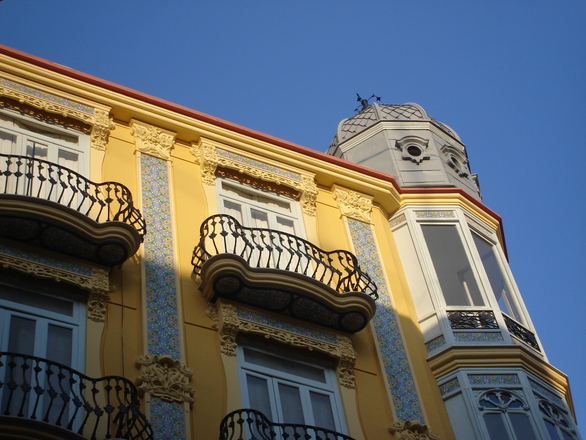 * Currently, the supply of green vehicles tends to be limited. Therefore, cars may not always be available when you search.

Centauro | Address
Valencia Airport
C/ Catarroja, 21
Manises
Valencia
46940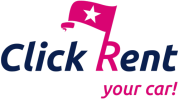 Click Rent | Address
Valencia
Polígono, Calle Manuel Vilar, 8, Quart de Poblet, Valencia
46930

Enterprise | Address
Valencia Airport 402
Aeroport De Manises


46940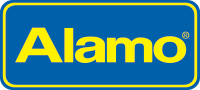 Alamo | Address
Valencia Airport 402
Aeroport De Manises


46940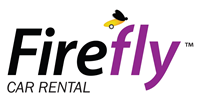 Firefly | Address
Valencia Airport
Valencia Airport SNC
Carretera del Aeropuerto, s/n
Manises
Valencia
Spain
46940

Opening Times
Tue
07:00
until
Tue
22:00
Wed
07:00
until
Wed
22:00
Thu
07:00
until
Thu
22:00
Fri
07:00
until
Fri
22:00
Sat
07:00
until
Sat
22:00
Sun
07:00
until
Sun
22:00
Mon
07:00
until
Mon
22:00
O.K. Rent a Car | Address
Valencia Airport
Valencia Airport
Carrer de la Cautiva 2





46930
Details
The OK rent a car offices are located in the terminal at Zaragoza Airport. They are a well run company offering a fantastic range of cars. Occasionally at peak times queues can be an issue (as they are with most companies!).
If you would like a quicker check in at the OK Rent a Car desk, you can check in online! This will mean that you can spend less time at the car hire desk as you will have already provided a lot of the information required. To check in online please go to this link: https://checkin.okrentacar.es/en - when asked for your 'Reservation or Voucher Number', please be sure to use the SUPPLIER REFERENCE shown on your voucher.
Transfer Details
Once you have picked up your luggage, head towards the First floor (Departures). Here outside you will find the OK Rent a Car minibus at the main door, by the side of the taxi stop. The free shuttle service will take you to the office.