Southampton Airport
Southampton Airport Car Hire
Southampton Airport is situated to the north east of the city in neighbouring Eastleigh. It serves both a domestic and international market, with some of its busiest routes being the Channel Islands and Scotland. It is the former that brings many who are looking to car hire as their means of transport on from the airport.
Our car hire service at Southampton Airport is provided by either Enterprise or Alamo, both of whom are based in the Enterprise office within the Southampton Airport car hire centre opposite the terminal building.
Southampton Airport Car Hire Top Tips
Do check the the local (BBC Southampton Traffic](https://www.bbc.co.uk/travel/2637487/incidents/road) website so you can check the local road situation before you arrive to pick up your hired car, particularly if the weather is poor.
It there are problems on either the M3 or M27 you can enter or exit the airport from the other, as both allow access to the airport.
Southampton Airport has attracted customers from the M3 corridor in a bid to lure travellers away from the main London airports. For some, one way car hire can be attractive, particularly for larger parties where sharing a rental vehicle to the airport can be more cost effective than paying for two or more cars' airport parking for your own cars.
---
* Currently, the supply of green vehicles tends to be limited. Therefore, cars may not always be available when you search.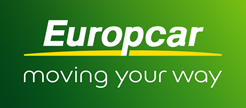 Opening Times
Tue
08:00
until
Tue
16:00
Wed
08:00
until
Wed
16:00
Thu
08:00
until
Thu
16:00
Mon
08:00
until
Mon
16:00
Fri
08:00
until
Fri
16:00
Europcar | Address
SOUTHAMPTON AIRPORT
CARE RENTAL BUILDING
SOUTHAMPTON INT.AIRPORT, WIDE LANE
SOUTHAMPTON AIRPORT
SO18 2NL
Details
Europcar are the leading car rental operation in the United Kingdom and they offer a full range of premium cars at their locations. This combination makes them the ideal partner for the discerning car hirer looking for a quality brand and first class service.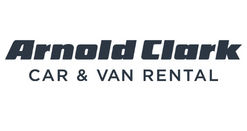 Opening Times
Tue
08:00
until
Tue
17:30
Wed
08:00
until
Wed
17:30
Thu
08:00
until
Thu
17:30
Fri
08:00
until
Fri
17:30
Sat
08:00
until
Sat
13:00
Mon
08:00
until
Mon
17:30
Arnold Clark | Address
Southampton Airport
Spicers Hill
Totton
Southampton



SO40 9EB
Details
Arnold Clark are a brilliant mid-range option for hirers. They have offices at most airports within the UK as well as a widespread network of downtown offices. They pride themselves on brilliant customer service and have a variety of vehicles available for customers to hire. Arnold Clark are an ideal choice for both business and leisure customers alike.
Transfer Details
On arrival at Southampton Airport, collect your baggage and call 07444 224 363. Once your call is connected please provide the rental operator with your name. Arnold Clark will then send the shuttle bus to collect you.
When you leave the airport, please exit to the left and cross over the road. Go over the footbridge to the front of the train station. The shuttle bus will be located in front of you, or just to the left in the short stay parking area.
Please note: the Southampton branch is approximately 15 minutes from the airport.

Enterprise | Address
Southampton International Airport
Southampton International Airport
Southampton
ENGLAND
SO18 2NL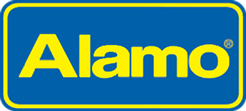 Alamo | Address
Southampton Airport
Enterprise Rent A Car
Wide Lane
Southampton
England
SO18 2NL