Charlotte Douglas International Airport
Charlotte Douglas International Airport Car Hire
Over 50 million passengers pass through Charlotte Douglas airport every year with around 1600 flights landing or taking off every day. As well as the larger domestic airlines, Air Canada and Lufthansa also operate flights at Charlotte Douglas airport. There are approximately 178 non-stop flights to destinations both domestic and international. International flights do include Mexico City and Toronto, Canada.
Where are the car hire desks at Charlotte Douglas International Airport?
The Rental Car Facility at Charlotte airport is situated on Level 2 of the Hourly Deck which is in front of the terminal. All the rental companies are located there. After you have collected your luggage leave the terminal on the lower level and use the crossing and covered walkway into the Level 2 lobby area.
Where do I return my rental car at Charlotte Douglas International Airport?
Rental cars should be returned to the Rental Car Facility. Follow the signs through the airport for the Hourly Deck but drive past the entrance on the left and take the next one which directs you to Rental Car Returns. Once inside follow the signs for the area designated to your rental company. There are lifts which will take you to Level 2 where you can then take the covered walkway and crossing back to the terminal building for departures.
---
* Currently, the supply of green vehicles tends to be limited. Therefore, cars may not always be available when you search.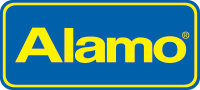 Opening Times
Mon
0:00
until
Mon
2:00
Mon
4:00
until
Mon
23:59
Tue
0:00
until
Tue
2:00
Tue
4:00
until
Tue
23:59
Wed
0:00
until
Wed
2:00
Wed
4:00
until
Wed
23:59
Thu
0:00
until
Thu
2:00
Thu
4:00
until
Thu
23:59
Fri
0:00
until
Fri
2:00
Fri
4:00
until
Fri
23:59
Sat
0:00
until
Sat
2:00
Sat
4:00
until
Sat
23:59
Sun
0:00
until
Sun
2:00
Sun
4:00
until
Sun
23:59
Alamo | Address
Charlotte
Douglas International Airport
4108 Rental Road
Charlotte
NC
United States
28219
Details
Alamo Rent A Car is a value-oriented, internationally recognised car hire company, which offers vehicles at a budget rental rate to those visiting North America. Alamo is the low-cost branch of the National Rent A Car brand and serves the rental needs of airport leisure travellers. Alamo is a great option for families and those looking for one way rentals in North America.
Transfer Details
Please proceed to the Consolidated Rental Car Facility which is located across the street from the baggage claim terminal.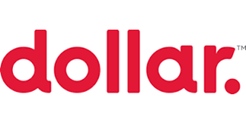 Opening Times
Mon
05:30
until
Mon
23:59
Tue
05:30
until
Tue
23:59
Wed
05:30
until
Wed
23:59
Thu
05:30
until
Thu
23:59
Fri
05:30
until
Fri
23:59
Sat
05:30
until
Sat
23:59
Sun
05:30
until
Sun
23:59
Dollar | Address
Charlotte International Airport
5489 Josh Birmingham Parkway
NC
Charlotte Airport

28208
Details
Dollar is a leisure brand which operates globally, including in the United States. As a part of the Hertz group, they are an optimal choice for leisure travellers who are looking to rent using a big, international brand at a competitive price.