Costa Rica
Car hire in Costa Rica, one of the most attractive places in the world, is an ideal way to explore the country.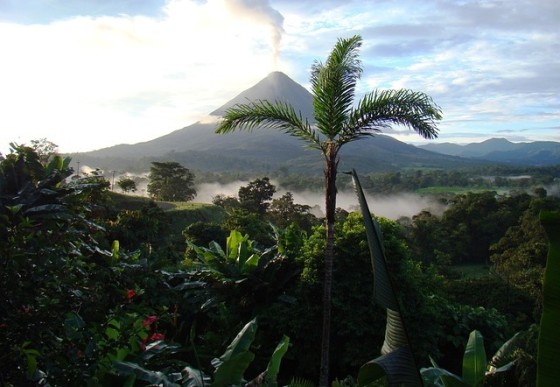 It's not a huge country so you can explore much of it with a rented car, including over 1000 miles of stunning coastline, volcanos, its cities and a number of UNESCO world heritage sites including:
Area de Conservacion Guanacaste
Cocos Island National Park
Talamanca Range-La Amistad Reserves / La Amistad National Park
As well as natural beauty, the art galleries and museums of Costa Rica are renowned, whilst the party scene is something the country is also known for.
The local population are amazingly friendly (we have built up great relationships with our car hire suppliers) and are always on hand to share the love they have for their country. So get out and about in your hired car and really see the best of Costa Rica.
Clarify Car Hire - Experts in Costa Rica Car Hire
Please be aware there are, however, unique differences to car hire in Costa Rica
In Costa Rica the default position is that you are not only responsible for the excess on your own vehicle, but also for damage to other persons and property as well. This normally means you could face a big for up to 20% of the damage to third parties - and is something many wish to avoid. We have a filter on the results page displayed when searching for Costa Rican car hire that enable you to see prices , either from companies who do not have a third party excess, or where additional insurance costs covering the third party excess has been included.
If you are at all confused we will happily explain your options and how you can make sure you are fully protected prior to a trip. Rent with Clarify and travel in the knowledge you fully understand your Costa Rican car hire package.
You can, on some sites (although this doesn't apply to Clarify), find vehicles offered without Collision/Loss Damage Waiver (CDW/LDW) or comprehensive liability included so do read the terms of any car rental agreement carefully before booking - a cheaper price may come at an expensive price!
Deal with the experts in Costa Rican Car Hire - Clarify Car Hire
What Car should I hire in Costa Rica - do I need an SUV or 4x4?
Given the differing terrain in different parts of the country a frequently asked question is what type of vehicle should I hire in Costa Rica. Whilst car rental companies hire a complete range of cars it is true to say that many visitors, particularly those wanting to see the country tend to gravitate towards SUVs and 4x4s.
Generally in Costa Rica a saloon or standard estate car will be perfectly fine.
Areas where a 4x4 is recommended
If you are staying in Dominical, check with your hotel for their recommendation. In the city itself roads are fine, but some hotels are on unpaved roads leading up into the mountains where a 4x4 would be advisable. Also roads to the beaches are better tackled in a 4x4.
In Uvita you will again find some hotels are in the mountains and, even though it's not totally necessary, if you are going to want to see the best of the area a 4x4 may well be preferable.
Around Jaco there are some pretty steep hills that are best tackled in a 4x4.
In the Rincon de la Vieja National Park it can be more comfortable in a 4x4 although it's not a necessity.
In you are heading for Ostional a 4x4 is advisable. The road to Ostional is not in great condition road and just before the town itself there is a river you need to cross. This prevents many standard cars from crossing the river. However in dry season 4x4s may be fine to make the crossing
Even if you are in a 4x4, do be aware that for the vast majority of rental agreements you are not covered for crossing rivers - you therefore do so at your own risk. We know that car hire firms are used to getting calls from hirers, particularly driving saloons, who have been encouraged to try to cross rivers only to come to a halt in mid stream. The full cost of recovery and repairs then falls on the hirer's shoulders so you need to be 100% certain that you will make the trip successfully before setting off.
If you are visiting the Osa Peninsula, using the N245 beyond Puerto Jimenez, a 4x4 is really required as there are pot holes everywhere. In the rainy season this area is best avoided altogether given the need to cross rivers which can become impassable.
In the Central Valley area, on the Inter-Americana highway, around Limon there are generally no issues driving a standard car. If you are at all worried, however, have a chat with us and we will seek the local knowledge of our Costa Rican partners to help you make your decision.
Any queries? Call one of our friendly car hire advisers at Clarify Car Hire.
---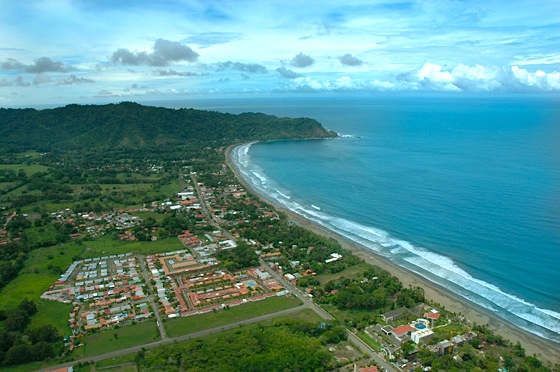 Car Hire Destinations in Costa Rica
Third-Party Excess Insurance