Seville Airport
Seville Airport Car Hire
Seville is located in the South of Spain, and is the artistic and cultural centre of this region. Seville Airport caters to both domestic and international flights, with the majority of passengers arriving on internal flights within Spain. Seville has a large tourism sector, with many bustling streets and squares as well as cultural sites.
Where are the car hire desks at Seville Airport?
When looking for your specific car hire desk at Seville Airport, the most important thing to do is to look at your rental documents as those will tell you exactly where you need to be. Your car hire desk may be on the airport grounds or off site, your documents will tell you where it is located.
If you are picking up your vehicle from a car hire company with a desk situated on the airport grounds, you will find your company's desk on the ground floor of the main terminal building. From here you will be able to pick up the keys to your car and go to collect it.
Instead, if you have booked with a company off the airport grounds, you can again look at your rental documents for exactly where you need to go, but it will most likely be a short distance away. Many companies do have a shuttle service to take you from the airport to the car hire desk to pick up your keys which usually runs most hours.
Where can I collect/drop off the car at Seville Airport?
In Seville Airport there is the Rent A Car car park in the main airport car park opposite the terminal building. You will be able to collect your car from here. To get here, follow signs for Rent A Car or the instructions given to you by a member of staff from your car hire company.
When you are returning you car, follow the signs to Arrivals and you will then see signs directing you to Rent A Car, you will be able to follow these all the way into the car park. Once in the car park you will see it is sectioned into different car hire companies, find your firm and park it in a bay in their section.
Seville Airport Top Tips
Seville Airport is particularly busy in summer, because of this it is worth booking you hire car early in order to get both the best range of vehicles and rates.
As Seville Airport does get busy, it may be worth sending the driver through to stand in the queue at the car hire desk whilst the rest of the party waits for the baggage, as the queue can build quickly.
---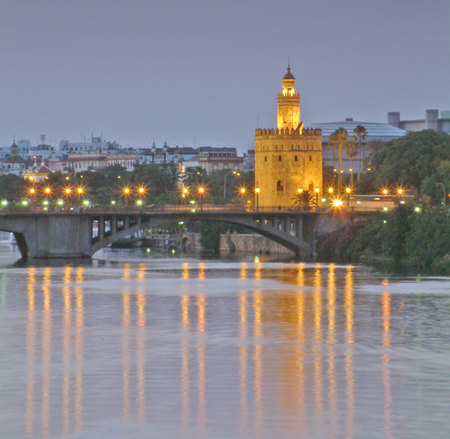 * Currently, the supply of green vehicles tends to be limited. Therefore, cars may not always be available when you search.

Centauro | Address
Seville Airport
Polígono Industrial Los Espartales, 2
Carretera N-339. Vía de servicios Aeropuerto, s/n
La Rinconada
Sevilla
41300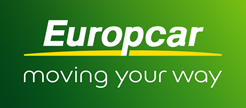 Opening Times
Sun
07:00
until
Sun
23:59
Mon
07:00
until
Mon
23:59
Tue
07:00
until
Tue
23:59
Wed
07:00
until
Wed
23:59
Thu
07:00
until
Thu
23:59
Fri
07:00
until
Fri
23:59
Sat
07:00
until
Sat
23:59
Sun
00:00
until
Sun
00:59
Mon
00:00
until
Mon
00:59
Tue
00:00
until
Tue
00:59
Wed
00:00
until
Wed
00:59
Thu
00:00
until
Thu
00:59
Fri
00:00
until
Fri
00:59
Sat
00:00
until
Sat
00:59
Europcar | Address
SEVILLA AIRPORT
SAN PABLO AEROPUERTO
SEVILLA
41020
Details
Europcar are the leading car rental operation in Spain and they offer a full range of premium cars at their locations. This combination makes them the ideal partner for the discerning car hirer looking for a quality brand and first class service.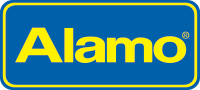 Alamo | Address
Sevilla Airport 501
Aeropuerto De San Pablo
41000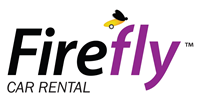 Firefly | Address
Seville Airport
Aeropuerto de Sevilla
A-4, Km. 532
Sevilla
Spain
41020

Opening Times
Mon
07:00
until
Mon
22:00
Tue
07:00
until
Tue
22:00
Wed
07:00
until
Wed
22:00
Thu
07:00
until
Thu
22:00
Fri
07:00
until
Fri
22:00
Sat
07:00
until
Sat
22:00
Sun
07:00
until
Sun
22:00
O.K. Rent a Car | Address
Seville Airport
E-5 Número 4
Sevilla
ES
41016
Details
OK Rent a Car operate from all across Spain, they often have off airport sites, usually about 10 minutes from the airport. They also have downtown offices in most major towns and cities. Occasionally at peak times queues can be an issue (as they are with most companies!).
Transfer Details
After picking up your baggage, go to the exit of the terminal. When you exit the terminal, turn left and keep walking for about 3 minutes. On your right you will see the Parking P1 building which you must keep going past. Once you get to the end of P1, turn right and continue to Parking P2, this is the long stay car park. When you arrive at Parking P2, go right, next to the parking office is the OK Rent a Car meeting point where the free shuttle bus will transport you to the office. The vehicle is black with the OK Rent a Car logo in green. If the shuttle is not at the meeting point when you arrive, it will appear in a few moments.

Enterprise | Address
Sevilla Airport 501
Aeropuerto De San Pablo

41000