Genoa Airport
Genoa Airport Car Hire
Genoa Airport is a popular airport for those looking to visit the Italian Riviera or the Southern Alps. Known locally by its Italian name - Genova Airport or after its local hero Genoa Cristoforo Colombo Airport - it welcomes visitors year round.
The coastline near the city is stunning and the coastal road offers the opportunity for a romantic trip with the roof down in a cabriolet in scenes reminiscent of Grace Kelly.
Genoa is also a popular port for cruise ships and many passengers spend a few days at the start or end of their cruise in the Genoa area.
Genoa is well developed, but as a regional airport is compact, offering mainly short haul flights across Europe. Both scheduled and low cost airlines serve the city.
Booking in advance is highly recommended at any time of the year, but particularly in high season. Given the many beautiful sights to see throughout the Liguria region it's not surprising that car rental is extremely popular as a means to explore the area. Every corner of the Genoa area seems to demand time to properly discover the heritage and natural beauty.
Both water sports in the summer and skiing and snowboarding in winter are within easy reach of Genoa and car hire makes it easy to transport the required equipment. Larger cars are popular for this reason, but they are also the first to sell out at peak times. MPVs and 9 seaters are also in high demand for groups or larger families.
Where are the car hire desks at Genoa Airport?
Passengers arriving at Genoa Airport will find car hire desks located in the arrivals terminal, behind the Tourist Information stand.
Where can I collect/drop off the car?
Cars are collected from a car park close to the terminal.
On returning the car, follow signs for car hire drop off as you enter the airport.
Genoa Airport Top Tips
The free wifi at Genoa Airport is, by Italian standards, one of the best and offers full coverage throughout the terminal, both on the arrival and the departure floors.
For departing passengers you can find "Airport Free WiFi" service, offering 3 hours of free service to all passengers throughout the departures floor, including the check-in and gate area, the restaurant and terrace.
In the Arrivals Hall the "Free WiFi Genova" network is offered. Full details can be found on the Genoa Airport Website
There is a very convenient petrol station on the approach to the airport - as you leave keep your eyes open for it.

One thing not to do at Genoa is to rent a car without having prebooked it - walk in rates are considerably more expensive than online rates - even if you are booking just a few hours ahead of your arrival. Booking well in advance normally secures the cheapest prices though.
* Currently, the supply of green vehicles tends to be limited. Therefore, cars may not always be available when you search.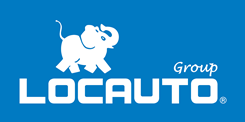 Opening Times
Mon
07:30
until
Mon
22:59
Tue
07:30
until
Tue
22:59
Wed
07:30
until
Wed
22:59
Thu
07:30
until
Thu
22:59
Fri
07:30
until
Fri
22:59
Sat
07:30
until
Sat
22:59
Sun
07:30
until
Sun
22:59
Locauto | Address
Genova Airport
Via Pionieri E Aviatori D'italia
44 Genova




16154
Details
Locauto is an Italian company, with a lot of experience in the car hire sector. They offer rentals across Italy for both short and long term. With a sizeable fleet of vehicles and many locations country-wide they make an ideal choice for holidaymakers and business people alike.
Transfer Details
After leaving the Arrivals Hall, keep walking and you will see the Locauto desk on the left hand side of the airport terminal. Locauto's car park is located just outside the terminal, a few meters walk from the counter. For OOH returns, please be aware that the key box not available after 00:30.

Enterprise | Address
Genova Airport
Via Pionieri De Aviatori
D Italia 44
Genoa
16154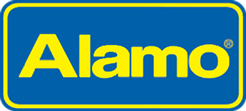 Alamo | Address
Genova Airport
Pionieri De Aviatori Italia 44
Genoa
16154

Sicily by Car | Address
Genoa Airport
Airport Cristoforo Colombo - Desk in Terminal
GENOVA
GE
16100