Malatya Erhaç Airport
Malatya Erhaç Airport Car Hire
One of the smallest airports in public use, there is just one gate and of regular flights, there are two that leave daily. One flight is to Istanbul and the other to Ankara. Both of these flights are operated by Turkish Airlines.
Where are the car hire desks at Malatya airport?
There are car rental stations located within the terminal building which makes it easier especially when you have a large amount of luggage or a large party. There is no shuttle bus neede for these companies as your car is parked close by for your convenience. To cut down on time spent at the desk, be sure to have all your documents to hand once you have landed.
At Malatya airport
This airport has hardly any facilities so be prepared! With so few flights they are not geared for a huge number of passengers so everything is very basic. At times you will even have to carry your luggage! Security checks are thorough so do know what you can and can't carry with you on your flight.
---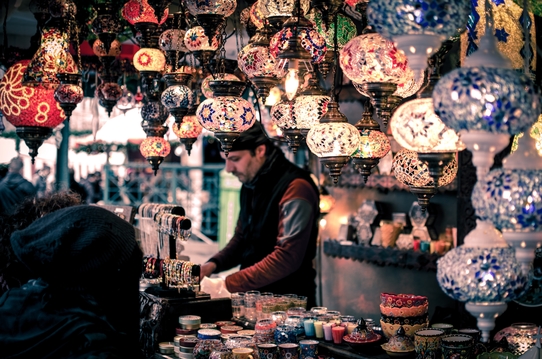 Opening Times
Mon
0:00
until
Mon
1:00
Mon
7:00
until
Mon
23:59
Tue
0:00
until
Tue
1:00
Tue
7:00
until
Tue
23:59
Wed
0:00
until
Wed
1:00
Wed
7:00
until
Wed
23:59
Thu
0:00
until
Thu
1:00
Thu
7:00
until
Thu
23:59
Fri
0:00
until
Fri
1:00
Fri
7:00
until
Fri
23:59
Sat
0:00
until
Sat
1:00
Sat
7:00
until
Sat
23:59
Sun
0:00
until
Sun
1:00
Sun
7:00
until
Sun
23:59
Enterprise | Address
Malatya Airport
Aksaray Koyu Malatya Erhac
Havaalani Girisi
Malatya


44600
Details
Enterprise Car Hire are the business branch of the Alamo and Enterprise brand. Customers can expect both high quality customer service (they frequently top customer service polls) and vehicles from this international brand. Enterprise Car Hire often operate from inside airport terminals making it convenient for corporate customers and families alike to reach the hire desks.
Transfer Details
Enterprise's rental counter is located within the Terminal Building. No shuttle service is required.