London Stansted Airport
London Stansted Airport Car Hire
London Stansted Airport, located about 30 miles north of the centre of the capital, is the main UK airport for a wide range of mainly low cost airlines. Popular with car hire users, it has almost direct access to the M11 motorway which runs from North West London up to Cambridgeshire. At the southern end of the motorway the M25 can be accessed, whereas at the northern end it joins the A14, from which the A1, M1 and M6 can be reached.
London Stansted Airport Car Hire Top Tips
Car Hire stations are either in the on airport Car Hire Centre, or in hotels and car parks on the airport periphery.
If you are using an on airport supplier you can send the driver on ahead to sign off the car hire paperwork while the remaining party members collect the luggage. That way you will get away from the airport quicker. Do, however, leave any luggage receipts so if a bag has gone astray your party members can report it.
If you are off airport and plan to do the same, arrange for the driver to return to the terminal building to collect other party members - it can save shuttle costs.
---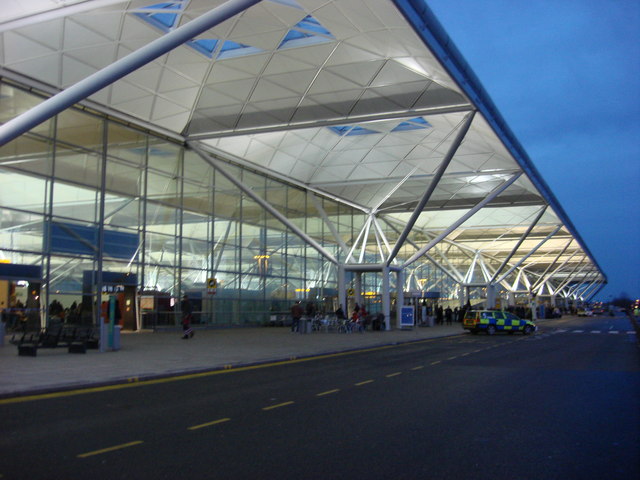 * Currently, the supply of green vehicles tends to be limited. Therefore, cars may not always be available when you search.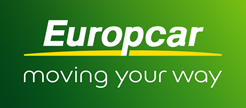 Opening Times
Sun
07:00
until
Sun
18:00
Mon
07:00
until
Mon
23:00
Tue
07:00
until
Tue
23:00
Wed
07:00
until
Wed
23:00
Thu
07:00
until
Thu
23:00
Fri
07:00
until
Fri
23:00
Sat
07:00
until
Sat
18:00
Europcar | Address
London Stansted Airport
CAR RENTAL VILLAGE
COOPERS END ROAD
STANSTED
CM24 1RJ
Details
Europcar are the leading car rental operation in the United Kingdom and they offer a full range of premium cars at their locations. This combination makes them the ideal partner for the discerning car hirer looking for a quality brand and first class service.

Green Motion | Address
London Stansted Airport
Novotel - London Stansted Airport
Round Coppice Road
Stansted
Essex





CM24 1SF

Opening Times
Tue
06:00
until
Wed
00:30
Wed
06:00
until
Thu
00:30
Thu
06:00
until
Fri
00:30
Fri
06:00
until
Sat
00:30
Sat
06:00
until
Sun
00:30
Sun
06:00
until
Mon
00:30
Mon
06:00
until
Tue
00:30
Easirent | Address
London Stansted Airport
Maple Parking Stanstead
Thermal Avenue






CM24 1PY
Details
Easirent are a no frills car hire company who offer a good range of new cars at very competitive prices. In common with the more value focused car rental companies they will be at the keen end of the spectrum when wanting to introduce their excess insurance. They are an ideal choice for families looking to get a good value car hire.
Transfer Details
Arriving through the Airport - Please proceed to the bus / coach station on the ground floor and wait at Bay 19 for the holiday inn bus. Buses depart every 15 and 45 minutes past the hour. Please show your Easirent booking voucher for a free transfer to the Easirent office. Please call +44 (0) 1279215341 if you require further information.
Easirent have recently put in self-service kiosks at London Stansted Airport where you are able to check in and get your rental agreement without seeing a member of staff. These can sometimes mean fewer queues and you getting on your way quicker!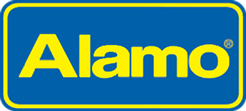 Opening Times
Mon
07:00
until
Mon
21:00
Tue
07:00
until
Tue
21:00
Wed
07:00
until
Wed
21:00
Thu
07:00
until
Thu
21:00
Fri
07:00
until
Fri
21:00
Sat
08:00
until
Sat
20:00
Sun
08:00
until
Sun
20:00
Alamo | Address
Stansted Airport
Car Rental Village
Coopers End Road
London Stansted Airport
Eng
CM24 1SJ
Details
Alamo Rent a Car is an international car hire company that caters for the rental needs of leisure travellers. Alamo is the budget branch of the Enterprise Rent a Car brand and as such offers older vehicles at a cheaper rate to customers, with the convenience of Enterprise's in terminal car rental offices.
Transfer Details
Exit the Main Terminal where you'll find the Car Rental Village bus stop. Take the bus to the Car Rental Village, where you'll find the rental car counter inside the rental building.

Enterprise | Address
Stansted Airport
Car Rental Village
Coopers End Road
Stansted
Eng
CM24 1SJ