Belfast City Airport
Belfast City Airport
For those visiting Belfast from the UK mainland or Ireland, Belfast City Airport is by far the easiest way of getting into Belfast. It is only a few minutes drive from Belfast City centre and offers easy access for those visiting the capital or who want to travel further afield in the province.
Belfast City Car Hire Top Tips
If you are planning to travel south of the border, do check any restrictions or extra fees that might apply. These vary by supplier.
If you want to travel to the UK mainland with a car hired from Belfast City, again there may be extra fees or requirements - and some companies will not allow it at all.
Make sure you are dressed warmly if the weather is likely to require it - Belfast City is located right beside the water so even the short walk to your car can be breezy!
* Currently, the supply of green vehicles tends to be limited. Therefore, cars may not always be available when you search.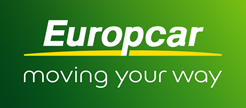 Opening Times
Sun
11:00
until
Sun
19:00
Mon
11:00
until
Mon
19:00
Tue
07:30
until
Tue
21:30
Wed
07:30
until
Wed
21:30
Thu
07:30
until
Thu
21:30
Fri
07:30
until
Fri
21:30
Sat
11:00
until
Sat
19:00
Europcar | Address
BELFAST CITY AIRPORT
SYDENHAM BYPASS
GEORGE BEST BELFAST CITY AIRPORT
BELFAST
BT3 9JH
Details
Europcar are the leading car rental operation in the United Kingdom and they offer a full range of premium cars at their locations. This combination makes them the ideal partner for the discerning car hirer looking for a quality brand and first class service.

Enterprise | Address
Belfast City Airport
Arrivals Hall
Belfast City Airport
Sydenham Bypass
Belfast
NIR
BT3 9JH

Opening Times
Tue
05:30
until
Tue
22:00
Wed
05:30
until
Wed
22:00
Thu
05:30
until
Thu
22:00
Fri
05:30
until
Fri
22:00
Sat
05:30
until
Sat
22:00
Sun
05:30
until
Sun
22:00
Mon
05:30
until
Mon
22:00
Budget | Address
Belfast City Airport
George Best Belfast City Airport
Budget Car Rental
Arrivals Hall
Belfast
Northern Ireland




BT3 9JH
Details
Budget are the low-cost branch of the AVIS car hire group. They offer quality vehicles for a value price, they have good service reviews with a responsive customer service team. If you are a leisure traveller and looking for the security of an international brand without a big price tag, Budget could be the firm for you!
Transfer Details
On the ground floor of the Airport terminal, you will find the Budget Car Rental desk where the staff will meet you and guide you to your rental car.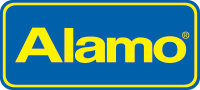 Opening Times
Mon
8:00
until
Mon
20:00
Tue
8:00
until
Tue
20:00
Wed
8:00
until
Wed
20:00
Thu
8:00
until
Thu
20:00
Fri
8:00
until
Fri
20:00
Alamo | Address
Belfast City Airport
Enterprise Rent-a-car
Arrivals Hall,belfast City Apt
Belfast
Nir

BT3 9JH
Transfer Details
Alamo cars are supplied from the Enterprise car hire desk which is situated right in the arrivals hall at Belfast City Airport.

Easirent | Address
Belfast City Airport
75, Sydenham Road
Belfast


BT3 9DJ