Malta International Airport
Malta Airport Car Hire
Malta airport is located just a twenty minute drive inland from Valletta. It is an even shorter drive to some other resorts making it very ideally placed for those looking to spend their holiday here. There are many airlines flying in and out of Malta International including larger airlines such as Emirates and British Airways as well as budget airlines like easyJet and Ryanair.
Where are the car hire desks at Malta airport?
The car hire desks are located in the Welcomers' Hall in the terminal building. Here you can go through your paperwork and collect the keys to your vehicle. You will need your car hire voucher, driving licence and a credit card to pick up your car. If you have this ready on leaving the plane, it can save you time at the car hire desk.
At Malta Airport
There are plenty of restaurants and bars at the airport so, especially if you experience a delay, you are unlikely to go hungry. And for last minute gifts or souvenirs then there are clothing brands, luggage, jewellery and gadget retailers. If you need assistance while at the airport, particularly if you have reduced mobility, then the staff will be able to help you. On arrival at the airport you will find a branch of HSBC with cash machines so you can get some last minute currency.
---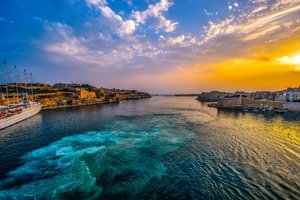 Green Motion | Address
Malta International Airport
Malta International Airport
Park East
M.I.A.
Gudja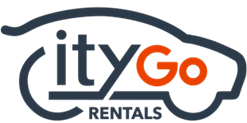 Opening Times
Mon
09:00
until
Mon
20:00
Tue
09:00
until
Tue
20:00
Wed
09:00
until
Wed
20:00
Thu
09:00
until
Thu
20:00
Fri
09:00
until
Fri
20:00
Sat
09:00
until
Sat
16:00
Sun
09:00
until
Sun
14:00
CityGo Rentals | Address
Malta Luqa International Airport
Malta Airport
KWL Desk, Park East Car Rental Centre, Level 1









Details
CityGo Rentals are a local car rental company in Malta who are now opening to international customers. They operate across all of the island, offering a meet and greet service at Malta Airport and delivering cars to major hotels. They provide a huge variety of cars across all vehicle rental classes, from small city cars, premiums and convertibles to large people carriers so their fleet should satisfy the needs of all types of customers seeking a smooth experience at the car hire desk.
Transfer Details
Please, follow the signs as you walk out of the baggage reclaim area. In case of an emergency please call 0035 679421630.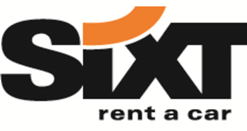 Sixt | Address
Malta International Airport
Malta International Airport
Luqa
station number 3394
LQA 4000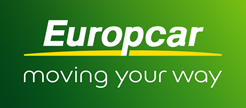 Opening Times
Sun
10:00
until
Sun
17:00
Mon
10:00
until
Mon
17:00
Tue
10:00
until
Tue
17:00
Wed
10:00
until
Wed
17:00
Thu
10:00
until
Thu
17:00
Fri
10:00
until
Fri
17:00
Sat
10:00
until
Sat
17:00
Europcar | Address
Malta International Airport
Multi-storey Car Park Level 1
International Airport
Gudja Malta
LQA4000
Details
Europcar are the leading car rental operation in southern Europe and they offer a full range of premium cars at their Malta locations. This combination makes them the ideal partner for the discerning car hirer looking for a quality brand and first class service.
Transfer Details
Europcar's office at Malta's International Airport has moved from the arrival's terminal to the new car park - Level 1.

Opening Times
Mon
08:00
until
Mon
20:00
Tue
08:00
until
Tue
20:00
Wed
08:00
until
Wed
20:00
Thu
08:00
until
Thu
20:00
Fri
08:00
until
Fri
20:00
Sat
08:00
until
Sat
20:00
Sun
08:00
until
Sun
20:00
SurPrice | Address
Malta International Airport
Surprice Car Rentals
240 Triq Il-Gdida
Luqa
LQA

4000
Details
SurPrice is a budget car hire company, with their focus being mainly on price. If you are looking for a really competitive deal, and are happy to accept that their cars may not be the newest around, then SurPrice may be the hire company for you. You may find that the service or car quality does not always meet the high standards of the larger companies. They will be keen to encourage you to take their in-house excess insurance.
Transfer Details
The rental office (Surprice Car Rental ) is based on Level 1 at Park East, Luqa LQA 4000