Catania Airport
Catania Airport Car Hire
Catania Airport (sometimes referred to as Catania–Fontanarossa or Vincenzo Bellini Airport) is one of Sicily's two main airports. It is the best located airport for those visiting the eastern or southern side of the island and is close to the Etna volcano and the tourist town of Taormina.
Where are the car hire desks at Catania Airport?
The most important thing to do is to follow the instructions on your rental documents. It will also depend on whether you have chosen an on airport supplier or one which is based off airport a short walk away.
The main locations for car hire firms based on Catania Airport are either in the Airport Terminal (when coming out from the Arrivals Gate, at the ground floor of the airport, just keep to the right, walk out the sliding doors and you will see the counters just in front of you) or in the offices based opposite and to the right of the main terminal as you leave the Arrivals Hall. Follow the signs, but they are only around 50 metres from the terminal. You can refer to the map below (they are the dark green blobs on the map).
For the budget conscious there is the option of an off airport supplier who couldn't really be much closer to the terminal if they tried. They are based a couple of minutes from the main airport terminal. You simply need to walk outside of the Arrivals Hall, turn right and walk 70 metres. They are then only 30 metres behind the main car rental area.
Where can I collect/drop off the car at Catania Airport?
The on airport car hire collection and drop off point is easily located if you follow the signs as you enter the airport. It is opposite the car hire offices.
If returning your hire car to the off airport supplier, drive it back to the company's office where you collected it. You can then walk back to the Catania Airport main terminal.
Catania Airport Top Tips
Catania Airport is not known for its variety of food outlets or restaurants - in fact many travellers suggest taking in a packed lunch is the best option.
Prices at the duty free are not necessarily cheaper than the UK high street.
Wifi is a paid for option at the airport- consider a cheap local 'pay as you go' SIM or use a SIM card from the 3 network in the UK that offers the company's 'feel at home' service allowing you to use your phone as if in the UK whilst in Italy.
Map of Catania Airport courtesy of https://www.aeroporto.catania.it
---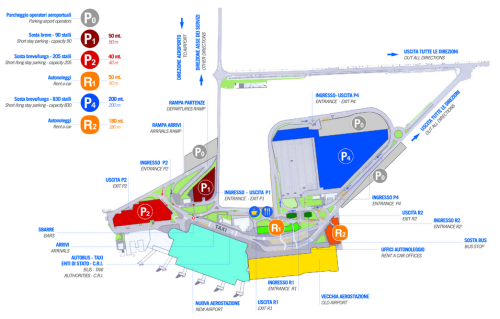 * Currently, the supply of green vehicles tends to be limited. Therefore, cars may not always be available when you search.

Centauro | Address
Catania Airport
Via San Giuseppe alla Rena Fondo 4
Catania
Italy



95121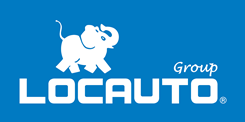 Opening Times
Mon
08:00
until
Mon
23:59
Tue
08:00
until
Tue
23:59
Wed
08:00
until
Wed
23:59
Thu
08:00
until
Thu
23:59
Fri
08:00
until
Fri
23:59
Sat
08:00
until
Sat
23:59
Sun
08:00
until
Sun
23:59
Locauto | Address
Catania Airport
Catania Fontanarossa Airport
Via Fontanarossa
Catania
Italy


95121
Details
Locauto is an Italian company, with a lot of experience in the car hire sector. They offer rentals across Italy for both short and long term. With a sizeable fleet of vehicles and many locations country-wide they make an ideal choice for holidaymakers and business people alike.
Transfer Details
After exiting the Arrivals Hall on the ground floor of Catania Airport, keep to the right and you will see the Locauto desk directly in front of you. The car parking for Locauto can be found adjacent to the terminal building, a short walk away.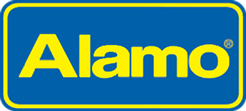 Alamo | Address
Catania Airport
Serviced By Enterprise
Aeroporto Fontanarossa
Palazzina Autonegglio
Catania
95121

Enterprise | Address
CATANIA AIRPORT
AEROPORTO FONTANAROSSA
PALAZZINA AUTONOLEGGI
CATANIA
95121

Opening Times
Mon
08:00
until
Mon
23:59
Tue
08:00
until
Tue
23:59
Wed
08:00
until
Wed
23:59
Thu
08:00
until
Thu
23:59
Fri
08:00
until
Fri
23:59
Sat
08:00
until
Sat
23:59
Sun
08:00
until
Sun
23:59
Hertz | Address
Catania Ap
Airport Fontanarossa
Catania (sicily)
95100
Details
Hertz Car Rental is a well known, international car hire company. This premium brand offers their customers new, high quality vehicles for a good value price. Hertz car hire counters are conveniently located within airport terminals, which gives renters a stress-free car hire experience.

Sicily by Car | Address
Catania Airport
APT Fontanarossa - Rent a Car Area, via Fontanarossa, 20
CATANIA
CT
95100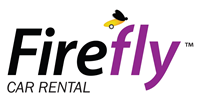 Firefly | Address
Catania Airport
Aeroporto di Catania-Fontanarossa
Via Fontanarossa
Catania CT
Italy
95121