Toronto Airport
Toronto Airport Car Hire
Toronto airport is also known as Lester B Pearson airport or Toronto Pearson. It is the busiest airport in Canada serving over 44 million passengers every year. There are around 456,000 flights at Toronto from over 60 airlines including Air France, British Airways, Qantas and Emirates. There are flights to just about every corner of the globe from China to Argentina to India. UK destinations include London Heathrow, London Gatwick, Edinburgh and Manchester.
Where are the car hire desks at Toronto Airport?
The on-airport car hire companies have their desks on level 1 of both the Terminal 1 and Terminal 3 parking garages. Take the elevators within terminal 1 up to level 1 of the parking garage to locate your car rental office. At terminal 3 follow the signs which will lead you across to the parking garage.
To return your vehicle to Toronto airport follow the Car Rental Returns signs and park your car where indicated by your rental company. Remember to check the car thoroughly to ensure you have taken all your belongings with you before you hand back your keys to the car hire agent.
At Toronto Airport
There is free wifi throughout Toronto airport. Choose 'Toronto Pearson Wifi' from the list of networks.

If you have a long wait at the airport, why not enjoy the many works of art around the terminal buildings. There are exhibits from artists from around the world.

The good news with Toronto is that they have replaced their pay-per-use trolleys with free ones!
---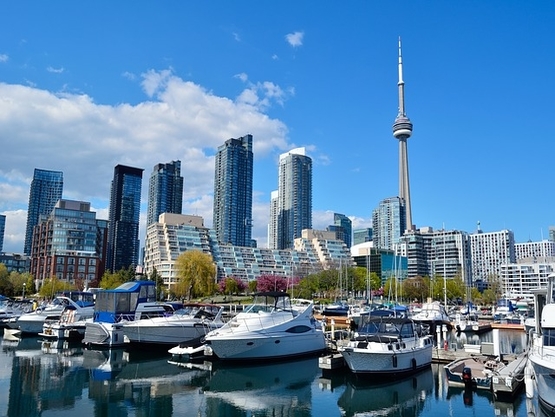 Opening Times
Mon
08:00
until
Mon
20:00
Tue
08:00
until
Tue
20:00
Wed
08:00
until
Wed
20:00
Thu
08:00
until
Thu
20:00
Fri
08:00
until
Fri
20:00
Sat
08:00
until
Sat
20:00
Sun
08:00
until
Sun
20:00
Green Motion | Address
Toronto Pearson Airport
6435 Dixie Road
Mississauga
Ontario



L5T 1X4
Details
Green Motion in Canada offer good quality cars at low cost, offering a range of upgrades and insurances at the desk. In the past this has come at a price in terms of service, both at the desk and in after sales. However, the company advise that they have launched a major service initiative to address past issues, and that customers should benefit from this going forward.
Transfer Details
Green Motion offers a free shuttle service to and from Toronto airport. 
Terminal 1 - Please take the Terminal Link Train located in the parking garage on Level 5, to Viscount Station. Take the escalator to the ground Level. Please call Green Motion from the courtesy phone located beside the escalators. 
Terminal 3 - Please take the Terminal Link Train located over the Sheraton Hotel pedestrian bridge on Level 3 to Viscount Station, proceed down the escalator. Please call Green Motion from the courtesy phone located beside the escalators.
For assistance please call +1 905-564-2425.