Hastings
Car Hire in Hastings from Clarify
Car Hire in Hastings, Christ Church, Barbados is available at Clarify Car Hire. Hastings is a small beach resort as well as a mini village in Christ Church, Barbados on the south-western coast. Hasting has the wonderful white sandy beach with crystal clear water. Hastings beach is one of the quieter beaches in Barbados, and a place where you can swim, go snorkelling, very likely spot turtles, sit in the shade if you want to or take a stroll. If water sports are your thing, know that Hasting offers a great surfing location, and for example, Dread or Dead Surf Shop offer surfing lessons.
The largest boardwalk in Barbados, the South Coast Boardwalk, runs directly behind the Hastings Rocks and leads down to Rockley beach. It is a great way to enjoy the sunset or just the cool breeze in the evening while perhaps going for a stroll or jog. The elevation of the Hastings Rocks has even been lowered to allow road traffic to enjoy this beautiful view.
There are shops, the Hastings Farmers Market, restaurants (Tapas is a popular choice) and Cafe's in the area. There is also The Mallalieu Motor Collection & Car Museum for car enthusiasts. There is even a Barbados Squash Club!
With Rockley beach not far away this is a great location for those who like the beach as other beaches are close as well. It is close to other places you may want to see as well such as; Garrison, The Barbados Museum, and the Lanterns Mall.
If you are off to Hastings, then why not run a quote or call us for assistance if needed?
(Image credit: By Berit Watkin Hastings, Christ Church, Barbados / Barbados Beach(CC BY 2.0)
---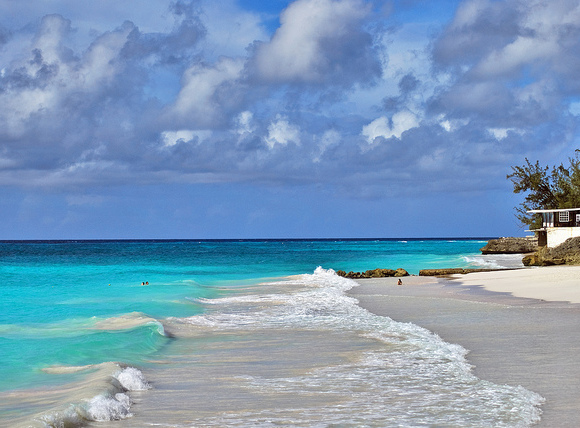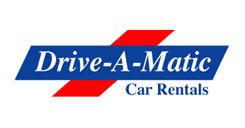 Opening Times
Mon
07:30
until
Mon
18:00
Tue
07:30
until
Tue
18:00
Wed
07:30
until
Wed
18:00
Thu
07:30
until
Thu
18:00
Fri
07:30
until
Fri
18:00
Sat
07:30
until
Sat
18:00
Sun
07:30
until
Sun
18:00
Drive-A-Matic | Address
Hilton Barbados Needhams Point
Hilton Barbados
Needhams Point
St. Michael
Barbados

Details
Drive-A-Matic operate across the Caribbean and have a wide range of vehicles across Barbados. They offer high quality customer service and are a welcoming car hire firm to greet you in Barbados! Their fleet includes cars, jeeps and vans, meaning you can make the most of your trip to this beautiful country!
Transfer Details
Please proceed to the rental location address to collect your rental agreement and keys for the hire vehicle.

Opening Times
Mon
05:00
until
Mon
23:59
Tue
05:00
until
Tue
23:59
Wed
05:00
until
Wed
23:59
Thu
05:00
until
Thu
23:59
Fri
05:00
until
Fri
23:59
Sat
05:00
until
Sat
23:59
Sun
05:00
until
Sun
23:59
Enterprise | Address
Grantley Adams International Airport
Serviced by Go Rent A Car
Bayside, Baystreet
Bridgetown




11156
Details
Enterprise Car Hire are the business branch of the Alamo and Enterprise brand. Customers experience high quality service, with a reasonable range of newer vehicles for a slightly more premium price than Alamo. Enterprise Car Hire often operate from inside airport terminals making it convenient for corporate customers and families alike to reach the hire desks.
Transfer Details
Please proceed to car hire area located within airport's terminal. The rental desk is serviced by Go Rent A Car.