Cagliari Airport
Cagliari Airport Car Hire
Cagliari Elmas airport is a less than 20 minute drive from the centre of Cagliari, the capital of the island of Sardinia, and serves over 3 million passengers every year. Flights leave here for most major Italian cities as well as several other European destinations. Airlines such as British Airways, Alitalia, Lufthansa, Ryanair, easyJet and Thomas Cook all have services running from Cagliari airport.
Where are the car hire desks at Cagliari airport?
Head for the designated car rental centre at Cagliari airport by following the signs after you have cleared the baggage hall. The on airport suppliers all have an office there. Check the paperwork from your car hire company for any specific instructions and don't forget to take your driving licence, valid credit card and the car hire voucher with you.
At Cagliari Airport
Cagliari is a great place to explore before you head off to your hotel or villa in Sardinia. There are many historical and cultural sights which shouldn't be missed. If you want to be prepared before you leave the airport there are several places to eat as well as a variety of shops. If you need assistance with directions or any other aspect of your stay there is a help desk in the terminal building.
---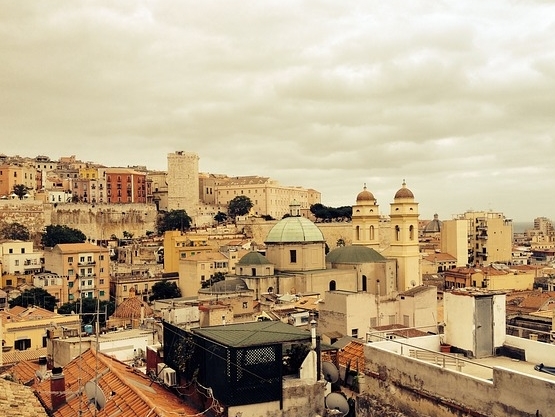 * Currently, the supply of green vehicles tends to be limited. Therefore, cars may not always be available when you search.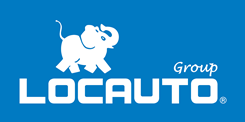 Opening Times
Mon
08:00
until
Mon
23:00
Tue
08:00
until
Tue
23:00
Wed
08:00
until
Wed
23:00
Thu
08:00
until
Thu
23:00
Fri
08:00
until
Fri
23:00
Sat
08:00
until
Sat
23:00
Sun
08:00
until
Sun
23:00
Locauto | Address
Cagliari Airport
Cagliari International Airport
Via dei Trasvolatori
Elmas
Italy


09030
Details
Locauto is an Italian company, with a lot of experience in the car hire sector. They offer rentals across Italy for both short and long term. With a sizeable fleet of vehicles and many locations country-wide they make an ideal choice for holidaymakers and business people alike.
Transfer Details
After leaving the Arrivals hall at Cagliari Airport, exit the terminal building and cross the road. Here you will find the car rental building. The building is about a three minute walk away. The parking for Locauto is adjacent to the office, just a few meters away.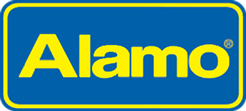 Alamo | Address
Cagliari Airport
Serviced By Enterprise
Aeroporto M Mameli
Elmas
Cagliari
Sardinia
09030

Enterprise | Address
CAGLIARI AIRPORT
AEROPORTO M MAMELI
VIA DEI TRASVOLATORI SNC ELMAS
CAGLIARI
09030

Opening Times
Mon
08:00
until
Mon
23:59
Tue
08:00
until
Tue
23:59
Wed
08:00
until
Wed
23:59
Thu
08:00
until
Thu
23:59
Fri
08:00
until
Fri
23:59
Sat
08:00
until
Sat
23:59
Sun
08:00
until
Sun
23:59
Hertz | Address
Cagliari Ap
Elmas Airport
Cagliari (sardinia)
09030
Details
Hertz Car Rental is a well known, international car hire company. This premium brand offers their customers new, high quality vehicles for a good value price. Hertz car hire counters are conveniently located within airport terminals, which gives renters a stress-free car hire experience.

Opening Times
Tue
09:00
until
Tue
21:00
Wed
09:00
until
Wed
21:00
Thu
09:00
until
Thu
21:00
Fri
09:00
until
Fri
21:00
Sat
09:00
until
Sat
21:00
Sun
09:00
until
Sun
21:00
Mon
09:00
until
Mon
21:00
Green Motion | Address
Cagliari Airport
Via Nervi, 1
C/O ParkingGo
Elmas


09030
Details
Green Motion offer great value car hire in Italy. They keep prices low by basing themselves off airport which means you will use a shuttle bus to get to and from their branch. For a number of locations, you will need to call the office directly when you arrive to ask them to come and collect you from the airport and take you to the office.
Transfer Details
The rental location is very close to Cagliari Airport and Green Motion provide a free shuttle service for your convenience. After your arrival at the airport terminal (when collecting your baggage) simply call the telephone number on your booking voucher (0039 342 1150138) to request the shuttle service. Follow the "Autonoleggio Rent a Car" directions just outside the arrival gate. Just outside of the building "Autonoleggio Rent a Car" you will see arriving the Green Motion shuttle bus to pick you up.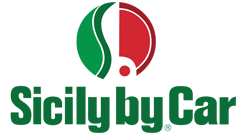 Sicily by Car | Address
Cagliari Airport
APT Elmas - Desk in Rent a Car Area
CAGLIARI
CA

09030

Centauro | Address
Cagliari Airport
Via G. Nervi, 1
Elmas


09030

Opening Times
Mon
08:30
until
Mon
20:30
Tue
08:30
until
Tue
20:30
Wed
08:30
until
Wed
20:30
Thu
08:30
until
Thu
20:30
Fri
08:30
until
Fri
20:30
Sat
08:30
until
Sat
20:30
Sun
08:30
until
Sun
20:30
SurPrice | Address
Cagliari Elmas Airport
Via Congiu, 5, Elmas (CA)
Cagliari
Italy






09030
Details
SurPrice is a budget car hire company, with their focus being mainly on price. If you are looking for a really competitive deal, and are happy to accept that their cars may not be the newest around, then SurPrice may be the hire company for you. You may find that the service or car quality may not always meet the high standards of the larger companies, they will be keen to encourage you to take their in-house excess insurance.
Transfer Details
IMPORTANT: Surprice requires the customers' declaration stating the serious reason for the rental for the need to move. In particular from the customers who come from countries outside Italy. This is mandatory by the Italian Ministry of Health since the customer picks up the car in a red area of the coronavirus.
Please call 0039 348 0415200 to arrange the shuttle bus service at your arrival. Then wait at the "Meeting Point" on the first floor in the central departure zone.