Orlando International Airport
Orlando International Airport Car Hire
Orlando International is a very busy airport. It serves over 45 million passengers annually. This is partly because Orlando is home to several large theme parks including Walt Disneyworld and Universal Studios. The airport is also used by passengers travelling on to resorts along the East Coast of Florida. Daytona Beach, famous for car racing, is also within reach. Many of the major airlines including British Airways and Virgin Atlantic have flights landing at Orlando International.
Where are the car hire desks at Orlando Airport?
As Orlando is one of the world's most popular locations for car hire, the majority of the big brand car hire companies are located on the airport so no shuttle bus is needed when you collect your car. There are car hire companies situated on both the A-side and B-side of the terminal, both at ground level. The cars are parked in garages on both sides.
Where can I collect/drop off my hire car at Orlando Airport?
Many rental cars can be reached on foot. Just follow the signs to the rental car parking on either side A or B. Those companies that are located off-site have free shuttle buses for customers to collect their vehicles. Buses leave from outside both sides of the terminal building.
Orlando Airport Top Tip
In busy periods send the driver on to queue at the car hire desk while the rest of the party wait for the luggage.
* Currently, the supply of green vehicles tends to be limited. Therefore, cars may not always be available when you search.

Opening Times
Tue
06:00
until
Tue
23:00
Wed
06:00
until
Wed
23:00
Thu
06:00
until
Thu
23:00
Fri
06:00
until
Fri
23:00
Sat
06:00
until
Sat
23:00
Sun
06:00
until
Sun
23:00
Mon
06:00
until
Mon
23:00
Green Motion | Address
Orlando Airport
7640 Narcoossee Road
Orlando
Florida
US

32822
Details
Green Motion Car Rental is a mid-range hire company offering both leisure and business customers good value and environmentally-friendly car hire in at Orlando International Airport. They provide lower emission vehicles across the world including in Orlando.
Transfer Details
On arrival proceed to level 1 of the airport on the ground transportation floor. The collection points for our shuttle service are A12 (Terminal A) or B12 (Terminal B). The shuttle service runs every 15 minutes. Journey time is 3 minutes. If any assistance is required, please call +1 888 501 4806.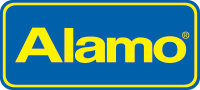 Opening Times
Mon
00:00
until
Mon
23:59
Tue
00:00
until
Tue
23:59
Wed
00:00
until
Wed
23:59
Thu
00:00
until
Thu
23:59
Fri
00:00
until
Fri
23:59
Sat
00:00
until
Sat
23:59
Sun
00:00
until
Sun
23:59
Alamo | Address
Orlando International Airport
Orlando International Airport
Orlando
FL
United States


32827
Details
Alamo Rent A Car is a value-oriented, internationally recognised car hire company, which offers vehicles at a budget rental rate to those visiting North America. Alamo is the low-cost branch of the National Rent A Car brand and serves the rental needs of airport leisure travellers. Alamo is a great option for families and those looking for one way rentals in North America.
Transfer Details
Take the elevator down to the first level. Alamo is located in the middle of the first floor. Please proceed to the Alamo counter to obtain your rental agreement and vehicle keys.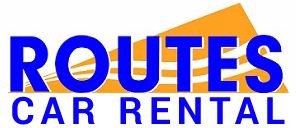 Opening Times
Tue
06:30
until
Tue
23:30
Wed
06:30
until
Wed
23:30
Thu
06:30
until
Thu
23:30
Fri
06:30
until
Fri
23:30
Sat
06:30
until
Sat
23:30
Sun
06:30
until
Sun
23:30
Mon
06:30
until
Mon
23:30
Routes | Address
Orlando International Airport
7276 Narcoossee Road
Orlando
Florida

32822
Details
Routes Car Rental are a mid-range car hire firm that operate in both Canada and the US. They operate out of Atlanta, Chicago and Orlando Airports. They offer great service and a wide range of vehicles for a mid-range price making them the ideal choice for leisure customers. They do have mileage restrictions for one way rentals so they are more suited to those customers looking to pick up and return at the same location.
Transfer Details
Once you have collected your luggage from baggage reclaim, please call Routes on 001 407 237 9411. There are several complimentary phones available throughout the baggage reclaim level. The Routes courtesy shuttle bus will pick you up from the ground transportation level, one level below baggage reclaim. Terminal A pick up area will be A11, A12 and A13. Terminal B pick up area will be B11, B12 and B13. In the event that you have any problem reaching Routes from the courtesy phones, you can contact them on 001 407 237 9411.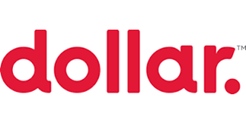 Opening Times
Mon
00:00
until
Mon
23:59
Tue
00:00
until
Tue
23:59
Wed
00:00
until
Wed
23:59
Thu
00:00
until
Thu
23:59
Fri
00:00
until
Fri
23:59
Sat
00:00
until
Sat
23:59
Sun
00:00
until
Sun
23:59
Dollar | Address
Orlando International Airport
9201 Airport Blvd
FL
Orlando
32827
Details
Dollar is a leisure brand which operates globally, including in the United States. As a part of Hertz Multibrand, they are an optimal choice for leisure travellers who are looking for a competitive price but not the newest vehicle and are looking to hire with a big, international brand.