Almeria Airport
Almeria Airport Car Hire
Almeria is located in the South-East of Spain on the coastline. The airport can get particularly busy within the Summer months as tourists tend to use the airport to explore the region of Andalusia.
Where are the car hire desks at Almeria Airport?
The location of your car hire desk at Almeria Airport is entirely dependent on whether you have booked with a company that has a desk on the airport grounds or off-site. The most important, and first, thing to do is to check your rental documents as these will tell you exactly where you need to head to pick up your car keys.
If the company you have booked with is one of those that are on the grounds at Almeria Airport, then they will be located in the terminal building in close proximity to the Arrivals Hall exit.
On the other hand, if your car rental company is not on the grounds of the airport, follow the instructions on your rental documents, as these will give you the most direct and clear instructions. Often, firms off-site have a shuttle service between the airport and rental office.
Where can I collect/drop off the car at Almeria Airport?
The on airport car hire firms collection and drop off points are easily located. You will be able to pick up your vehicle from the car park close to the terminal building. For most companies, you will also be required to drop your car back to this same car park.
If you are with an off-site supplier then you will pick your vehicle up from the location of the office. Many have car parks directly next to the desk with their cars in. When it comes to returning the car, either drive it back to the company's office where you collected it or follow the instructions given to you by the staff at the rental desk when you picked it up.
Almeria Airport Top Tips
Almeria Airport is not the largest and therefore queues at the car hire desks can build up quickly, especially when more than one flight lands at similar times. You may find it more efficient to send the driver in the party to the car hire desk to get into the queue whilst the rest of the group wait for the luggage at baggage reclaim. The in terminal desks face both into the baggage reclaim area, and onto the public area making this particularly easy.
There are very few shops at Almeria Airport, so do not leave your souvenir shopping until the last minute!
---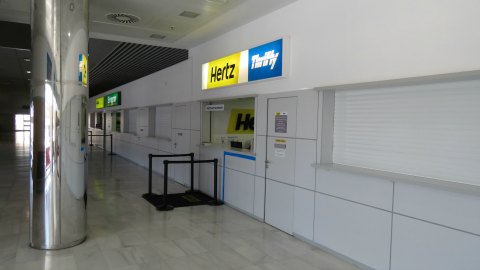 * Currently, the supply of green vehicles tends to be limited. Therefore, cars may not always be available when you search.

Mocar | Address
Almería International Airport
Almería Airport, Carretera Níjar, Almería
04130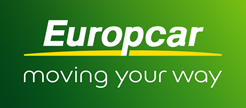 Opening Times
Mon
07:00
until
Mon
23:00
Tue
07:00
until
Tue
23:00
Wed
07:00
until
Wed
23:00
Thu
07:00
until
Thu
23:00
Fri
07:00
until
Fri
23:00
Sun
08:00
until
Sun
23:00
Sat
07:00
until
Sat
23:00
Sun
09:00
until
Sun
13:00
Mon
08:00
until
Mon
13:30
Mon
17:00
until
Mon
20:00
Tue
08:00
until
Tue
13:30
Tue
17:00
until
Tue
20:00
Wed
17:00
until
Wed
20:00
Wed
08:00
until
Wed
13:30
Thu
17:00
until
Thu
20:00
Thu
08:00
until
Thu
13:30
Fri
17:00
until
Fri
20:00
Fri
08:00
until
Fri
13:30
Sat
17:00
until
Sat
20:00
Sat
08:00
until
Sat
13:00
Europcar | Address
Almeria Airport
CARRETERA DE NIJAR KM 9
AEROPUERTO
ALMERIA
04071
Details
Europcar are the leading car rental operation in Spain and they offer a full range of premium cars at their locations. This combination makes them the ideal partner for the discerning car hirer looking for a quality brand and first class service.